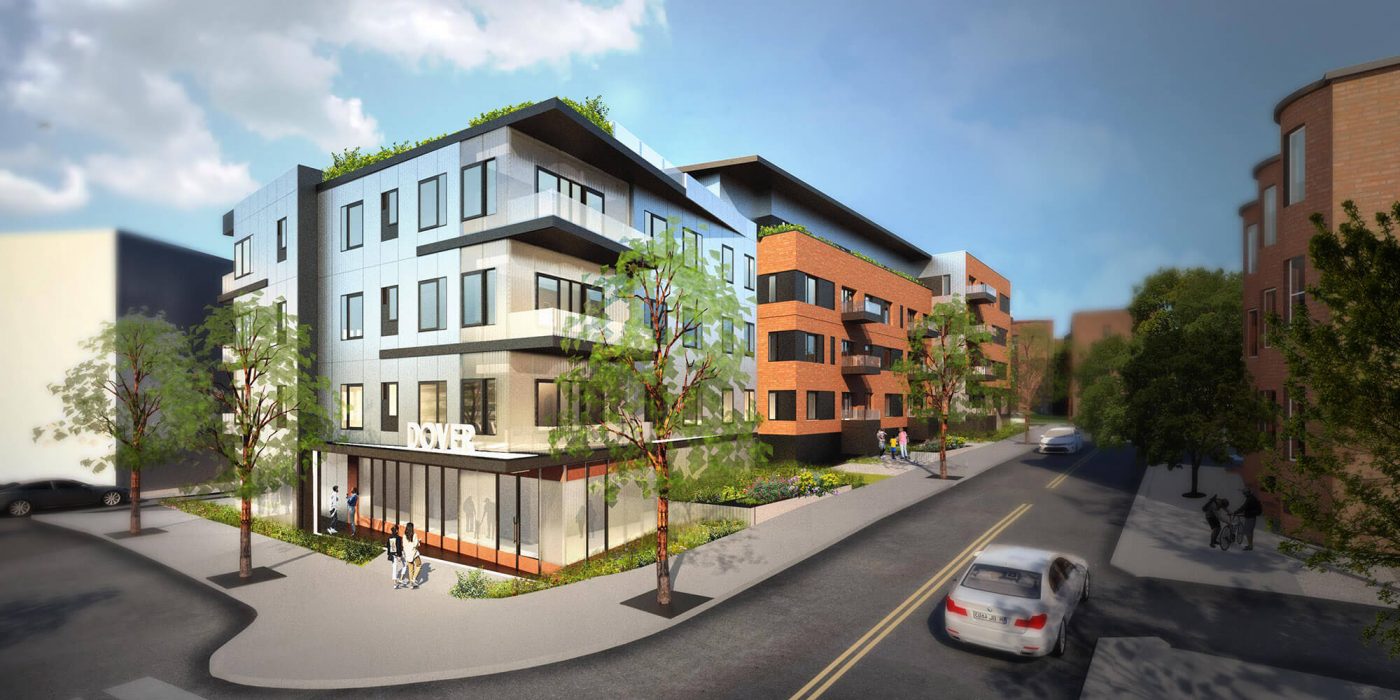 Project Overview
DREAM Collaborative has been engaged by Nuestra Comunidad to design a new multi-family residential building at the Bartlett Station development site. Located on the corner of Lambert Ave. and Bartlett Street (referred to as the F-4 Parcel), the proposed design is a 3-story residential building over one level of surface tuck-in parking, culminating in a 4-story mass that anchors the corner of the larger development.
The design features a dual entry with pedestrian access both from Lambert Street as well as the new internal drive. The ground floor will facilitate a main lobby, mail room, access from the parking garage, and MEP/support space. At the upper levels, the layout accommodates a mix of 1, 2 and 3-bedroom units with the majority being 1-bedroom units for a total of 40 units. A portion of the site is programmed as a private outdoor amenity space with a BBQ area and open space for the residents.
Key Features
Multifamily
Core/Shell
New ground-up construction
Parking
Architecture
Full Architectural Services
Soup to nuts:  from programming to project close-out.
Project Team
Greg Minott
Managing Principal
Nick Brooks
Project Manager
Sara Kudra
Director of Design
Jillian Wiedenmayer
Project Architect