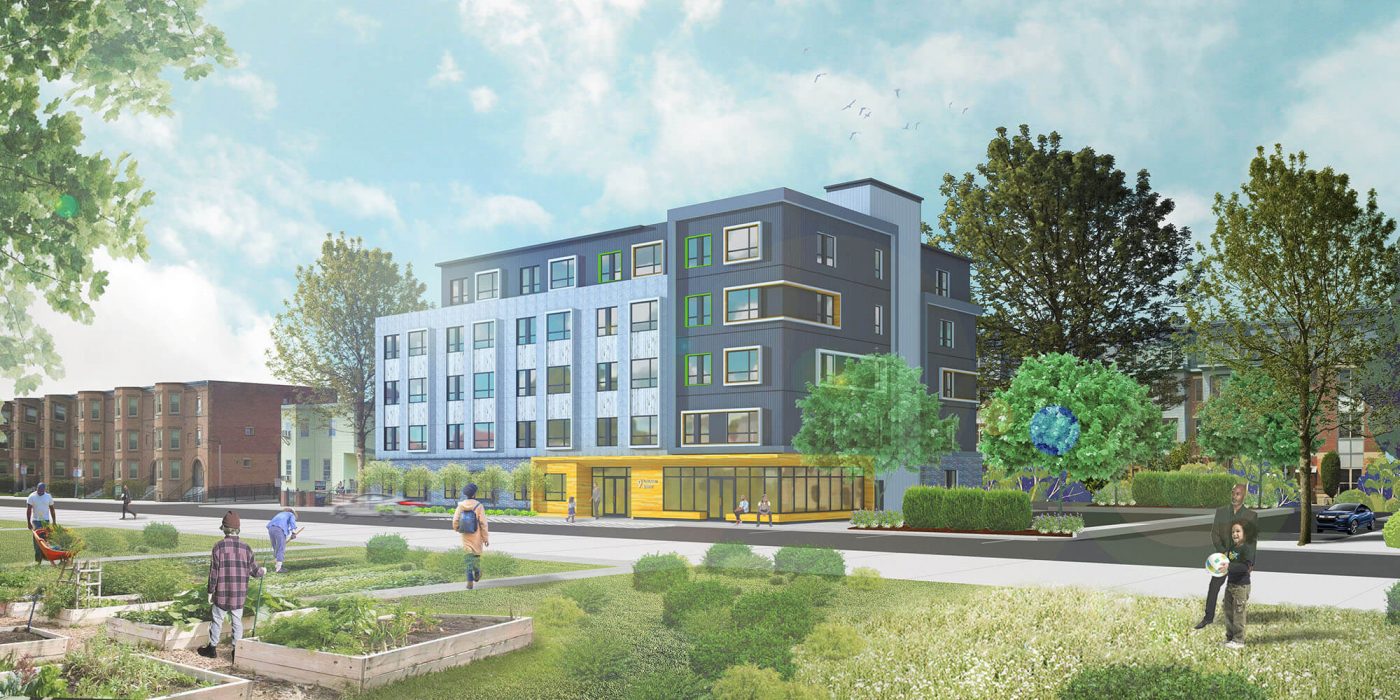 Project Overview
9 Leyland Street will provide 42 units of affordable age-restricted housing with a majority of one-bedrooms and two two-bedroom units. The development will allow residents to age in place in their own community. The design includes shared function space for hosting a variety of events including community meetings and dinners, exercise, or crafts. In the building lobby, there will be an on-site medical affiliation partnership that will promote health and wellness with a focus on preventative strategies. The project is accessible to public transportation and there is a community garden located across the street.
DREAM worked with HUD Section 202 Housing for the elderly design requirements and guidelines on the project, and are working closely with DND, DHCD, and the BPDA. The project incorporates visitability and Universal Design features, including equitable use and flexibility in use. The building is designed to meet LEED Silver standards.
Key Features
Affordable age-restricted housing
Development, design, and permitting
HUD, DND, DHCD and BPDA
Aging-in-place, visitability, universal design features
Majority MBE/WBE team
Architecture
Full Architectural Services
Soup to nuts:  from programming to project close-out.
Project Team
Greg Minott
Managing Principal
Nick Brooks
Project Manager
Sara Kudra
Director of Design
Michael Paganetti
Design Coordinator III
Sebastian Toro
Design Coordinator II