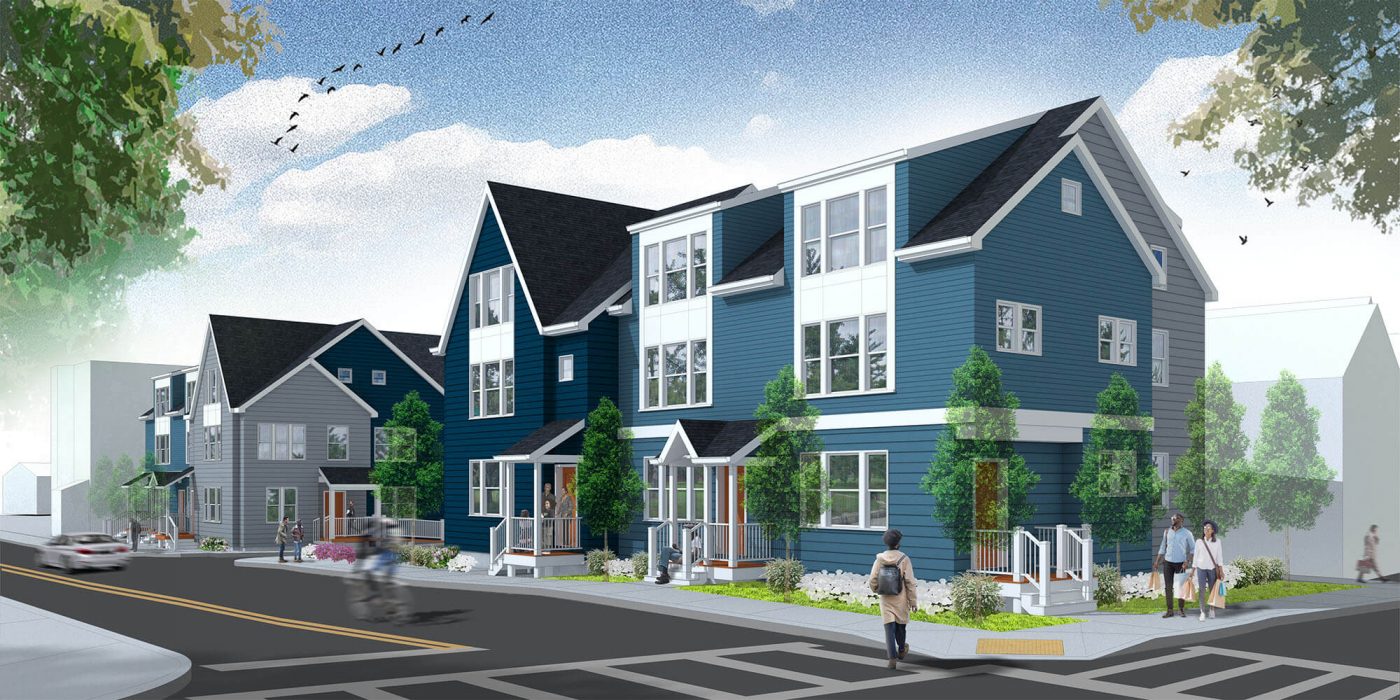 Project Overview
DREAM Collaborative was commission by JPNDC to design 8 units of affordable homeownership housing spanning several parcels purchased from MassDOT. The design features an efficient, contemporary layout with select traditional exterior details that complement the existing neighborhood context. The design team is taking advantage of the wood-frame construction style to study alternative construction methods such as prefabricated wall systems. JPNDC will also use this project to introduce a new model with two upper-floor ownership units each include a first floor investment rental unit.
The project is currently in Construction Administration.
Key Features
Efficient, contemporary layouts
Affordable housing
New construction
Architecture
Full Architectural Services
Soup to nuts:  from programming to project close-out.
Project Team
David Franck
Assistant Project Manager, Associate
Jean Vatelia
Senior Project Manager