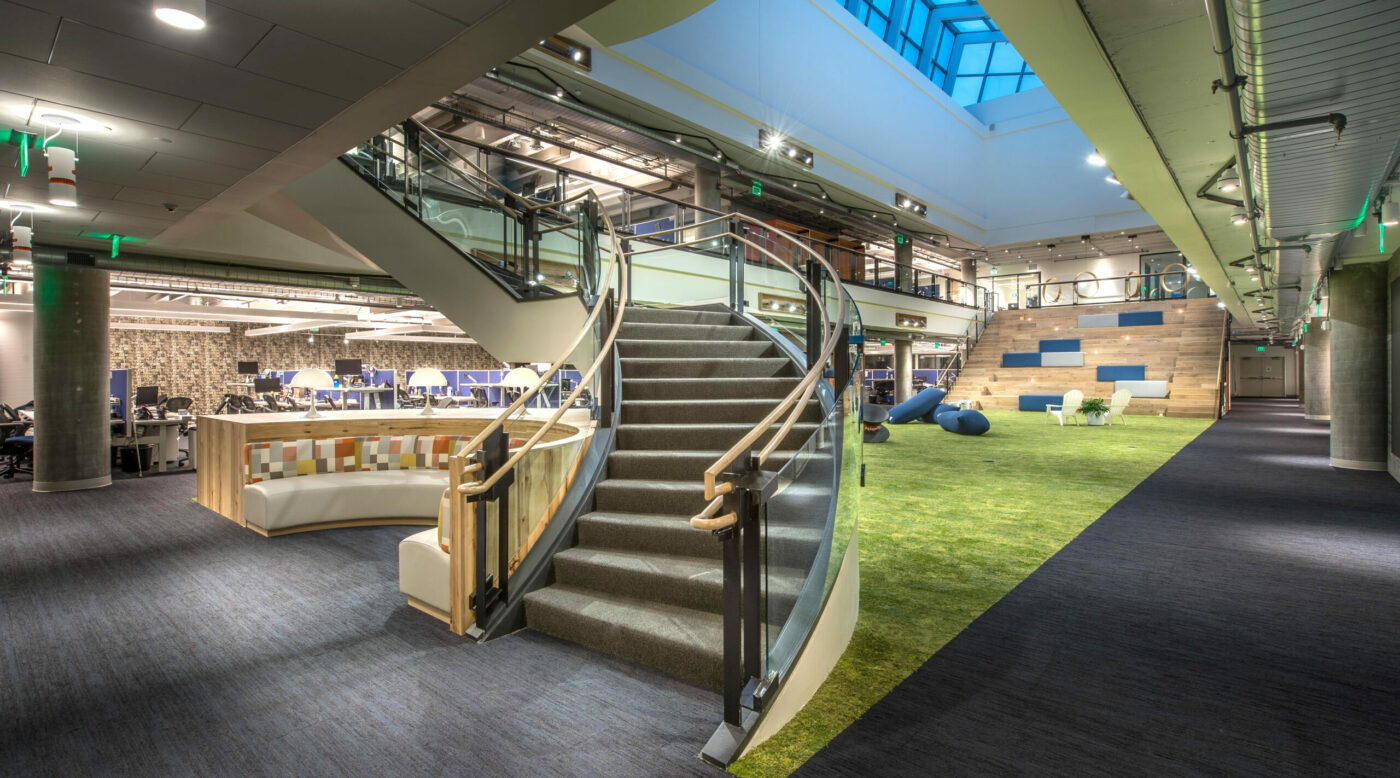 Project Overview
DREAM Collaborative provided full architectural design services for the 79,000 sf office fit-out in a mid-rise building for the headquarters for Mimecast, a world-wide provider of cloud-based email security and email risk management for businesses. We collaborated with the project team to provide full design services including test fits, programming and construction administration.
The innovative office space features a large connecting staircase which doubles as stadium seating for employee gatherings in the two-story atrium at the heart of the space. The collaborative office accommodates a variety of meetings, casual team gathering, and client demonstrations. Employees enjoy amenities such as a large cafe, game room, juice bar, kitchen, library, gym and fireplace chat room.
DREAM Collaborative was architect of record and Deb Locke from Ldesign provided interior design services.
Key Features
79,000 sf tenant fit-out
Multiple-use spaces, including a two-story atrium
Existing building renovation
"The level of team work and collaboration while working with DREAM on the design and construction of the project was responsive, detailed and fun! This complex, innovative project came to fruition because of their attention to detail and technical skills."
Deborah Locke, IIDA, LEED AP LC
Ldesign