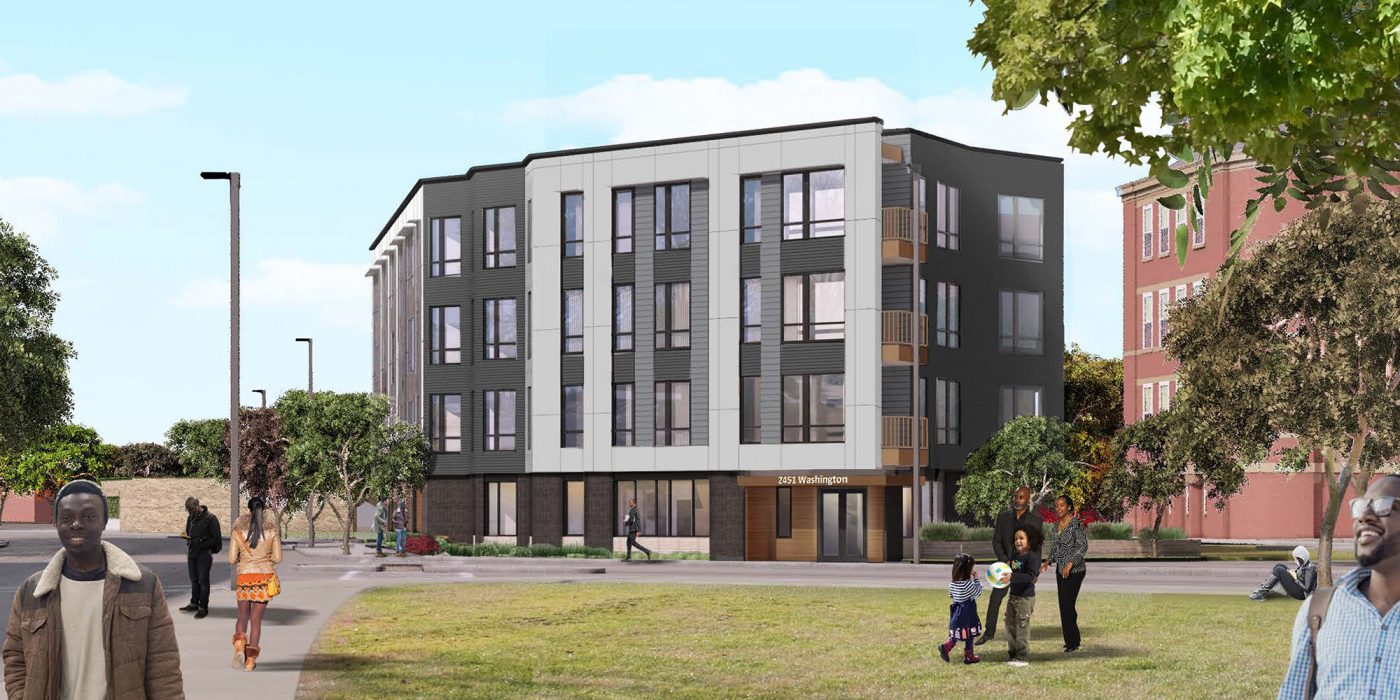 Project Overview
DREAM Collaborative is providing full design services for a new four-story, 16-unit condominium development at 2451 Washington Street for Madison Park Development Corporation. Currently under construction, the project creates new homeownership units in Roxbury, including a number of units at moderate or below-market rate prices.
The unit types include 1, 2, and 3-bedrooms ranging from 730 to 1,289 square feet. The building's first floor will include a lobby, maintenance office, electrical and mechanical rooms, and a community room. The project includes sheltered parking at the first floor and additional surface parking on the property.
2451 Washington Street is located within a quarter mile of Dudley Station and a short walk to the MBTA Orange Line. It is the sister project of 75-81 Dudley and both will bring job and home ownership opportunities for the community, contributing to the continued revitalization of the Dudley Square neighborhood.
Key Features
Downtown revitalization & visioning
Urban and brownfields redevelopment
Multi-family affordable housing
Parking structure
Transit-oriented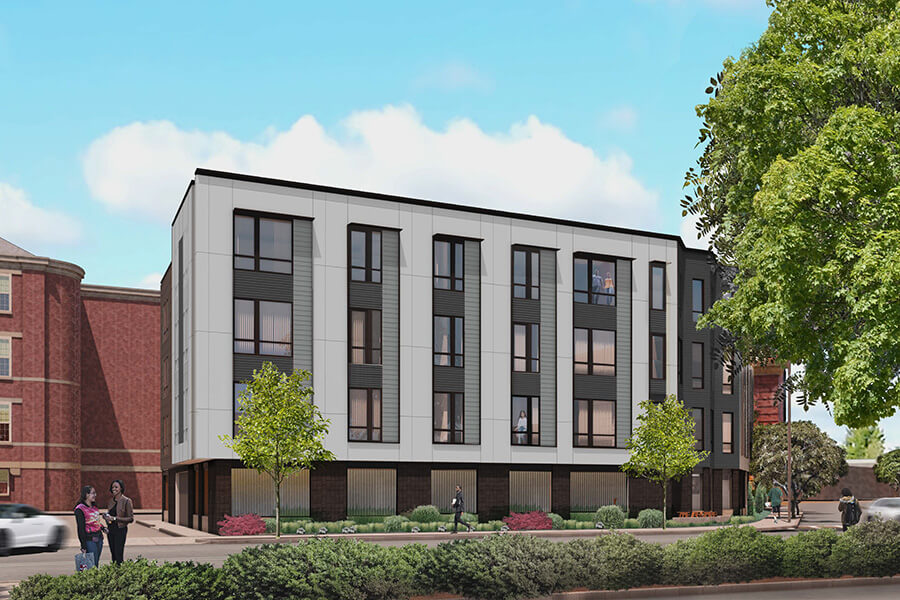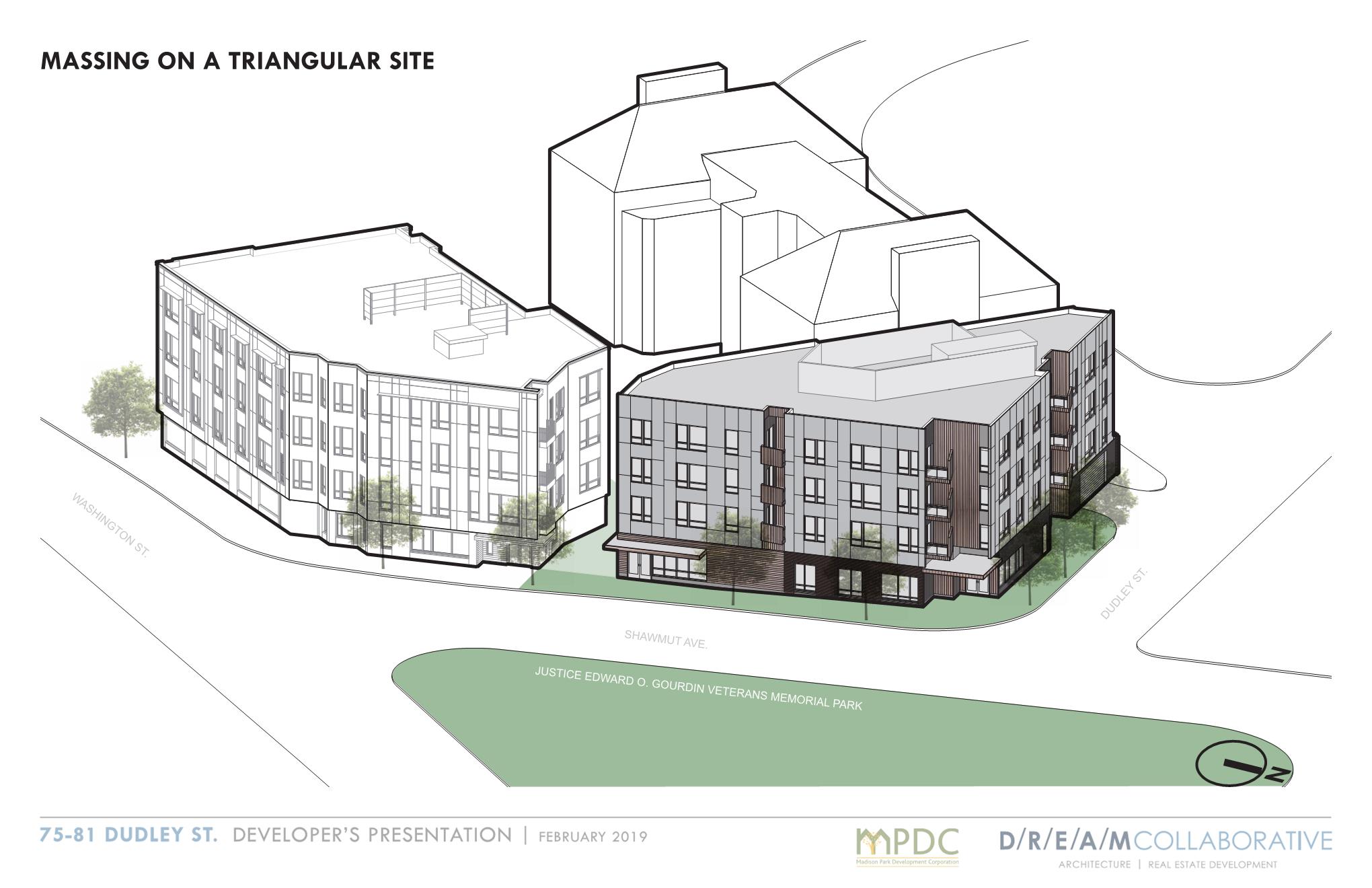 Architecture
Full Architectural Services
Soup to nuts:  from programming to project close-out.
Project Team
Greg Minott
Managing Principal
Jhoanny Marte
Design Coordinator I
David Franck
Assistant Project Manager, Associate