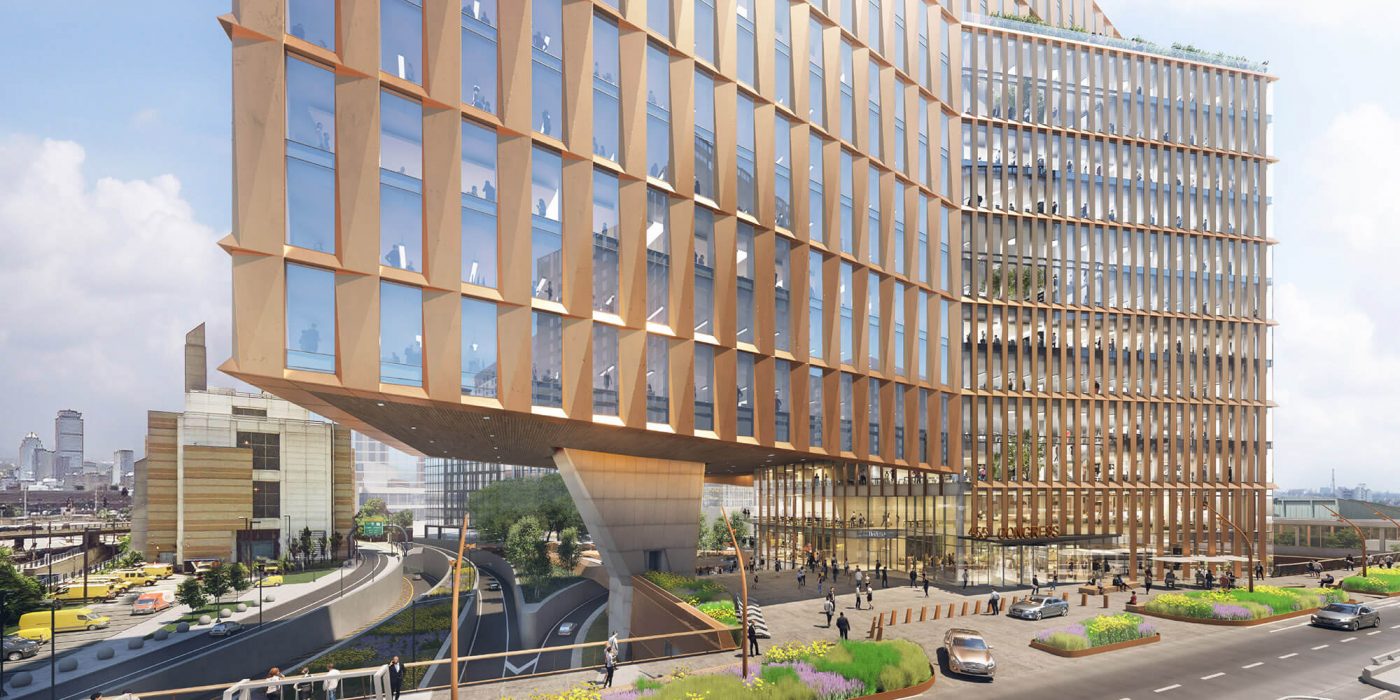 Project Overview
DREAM Collaborative participated in a design competition for a new mixed-use commercial development located on the Massport-owned A2 parcel in Boston's Seaport neighborhood. The project was designed as a destination for employees, visitors, and the community at large.
Driving the activity of this new development is 400,000 sf of new, Class A office space planned to accommodate a variety of tenants. In the podium are four program components to bolster the activity of this site, all clustered around the atrium office lobby: 13,000 sf of retail and/or restaurants; 8,000 sf of a cultural facility intended to be a city-wide magnet for events, education, and exhibitions; a 6,000 sf co-working incubator for smaller business start-ups; and 6,000 sf of office tenant amenity programming, including meeting space and social gathering spaces.

DREAM Collaborative and Handel Architects were engaged by The Peebles Corporation on the design of the project.
Architecture
Conceptual Design
Early phase of the design process, in which the broad outlines of function and form are articulated through sketches and models.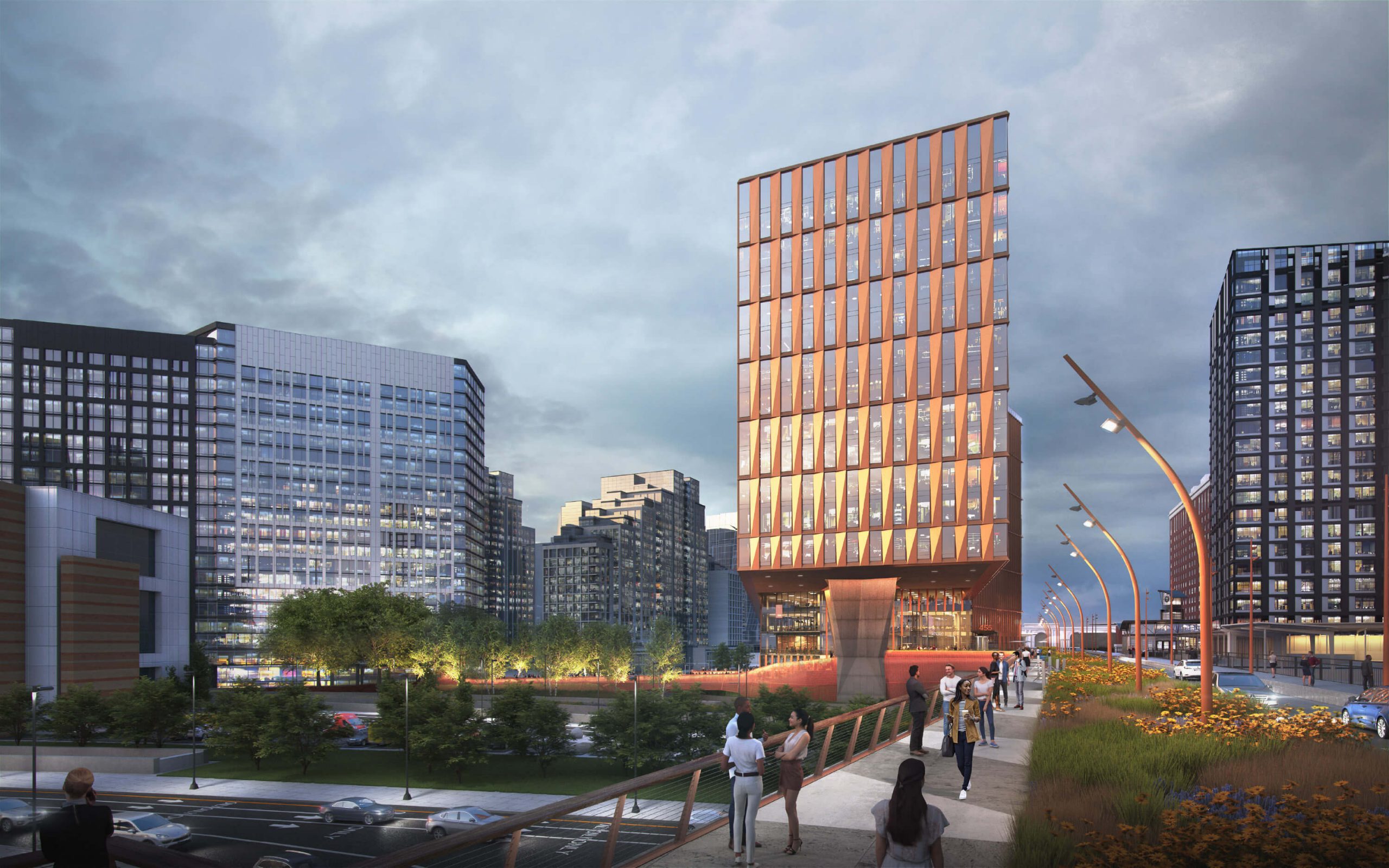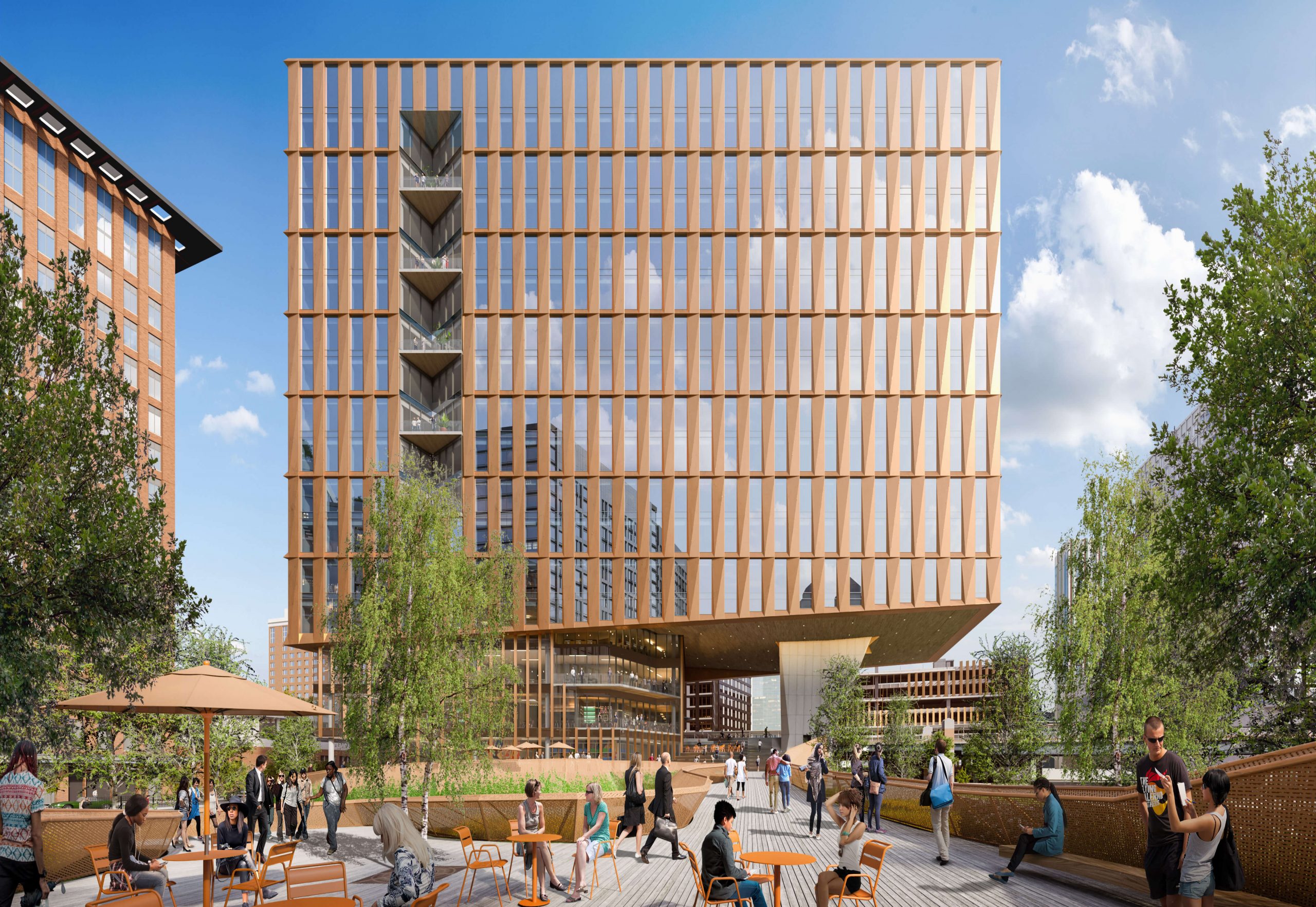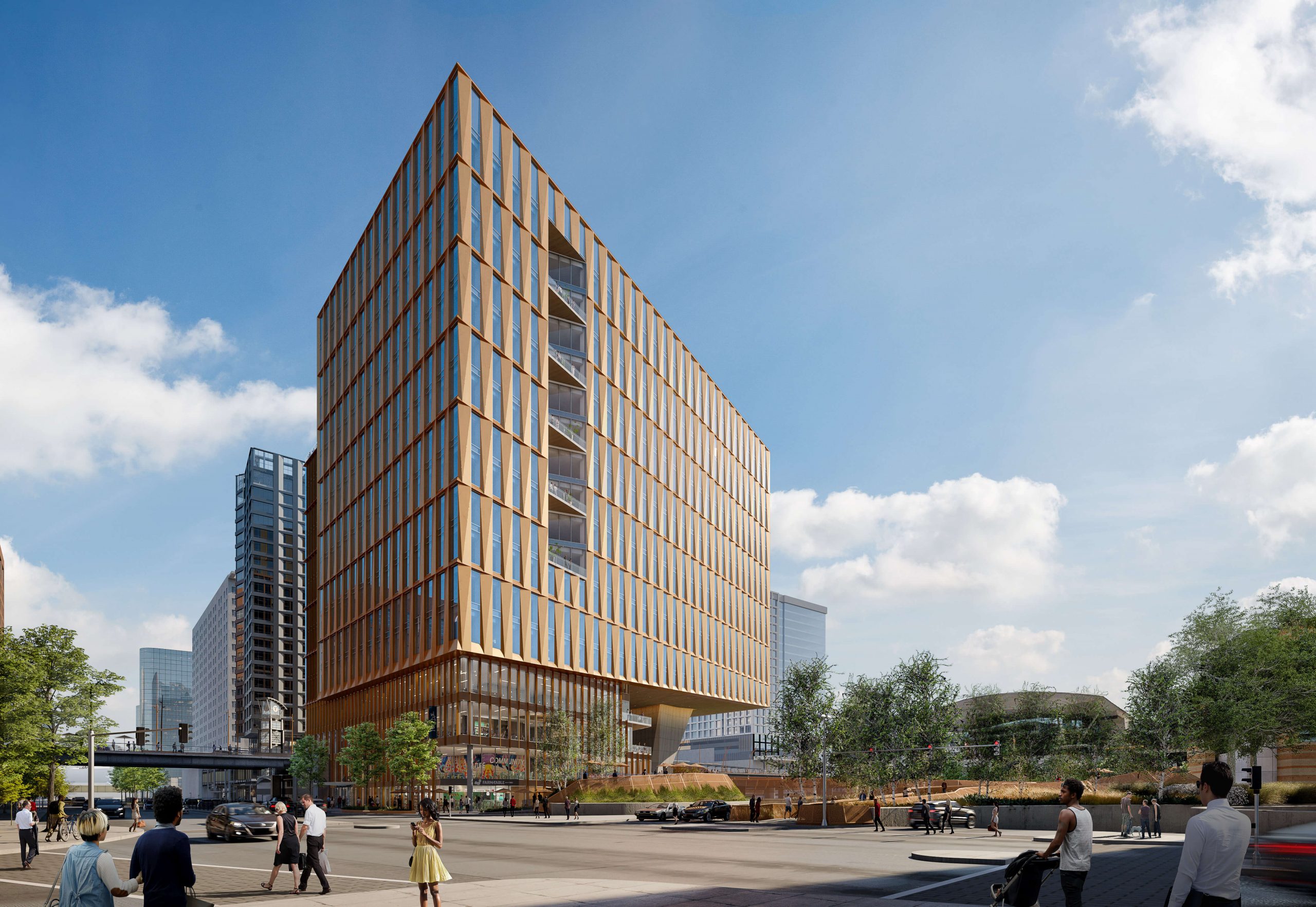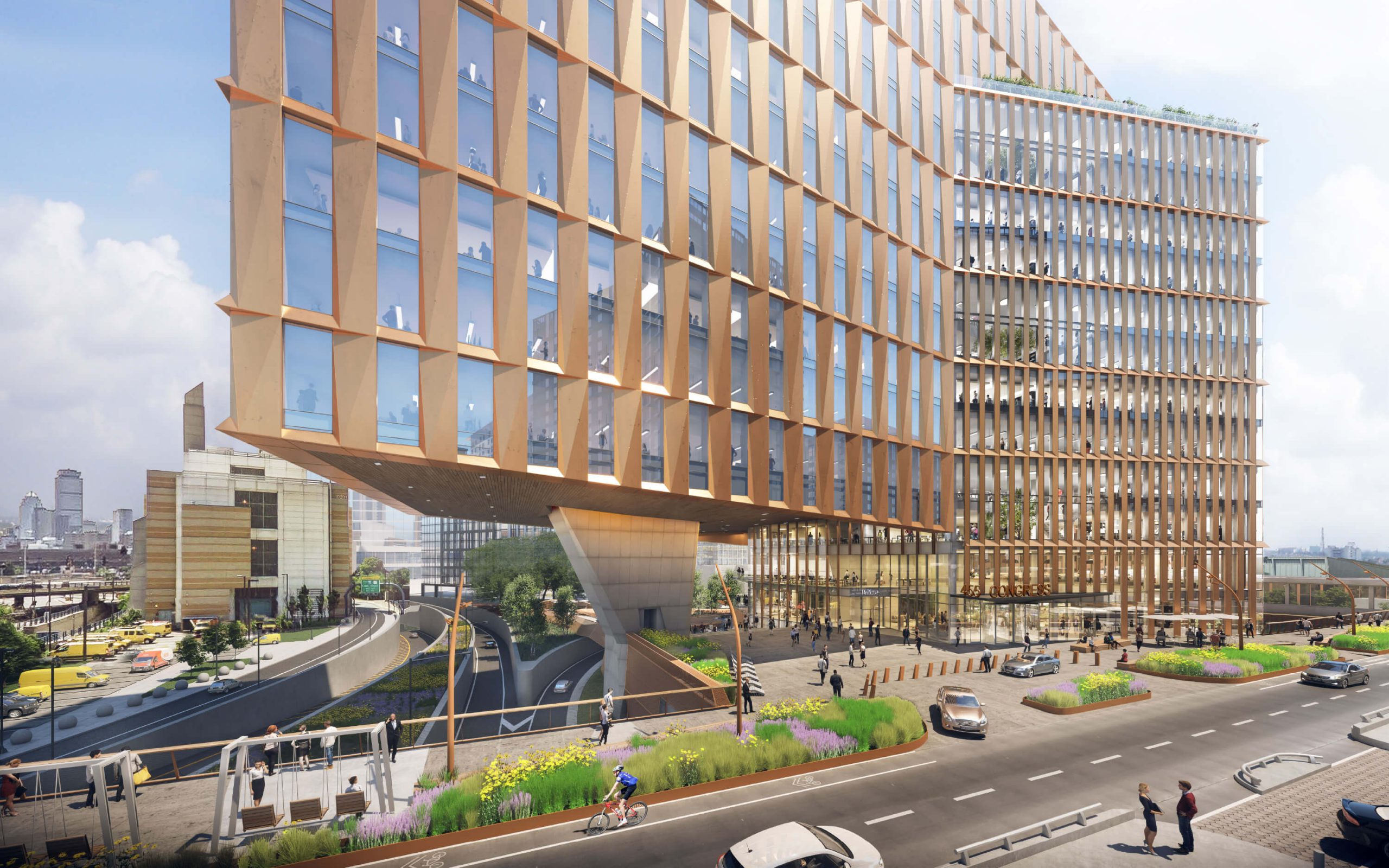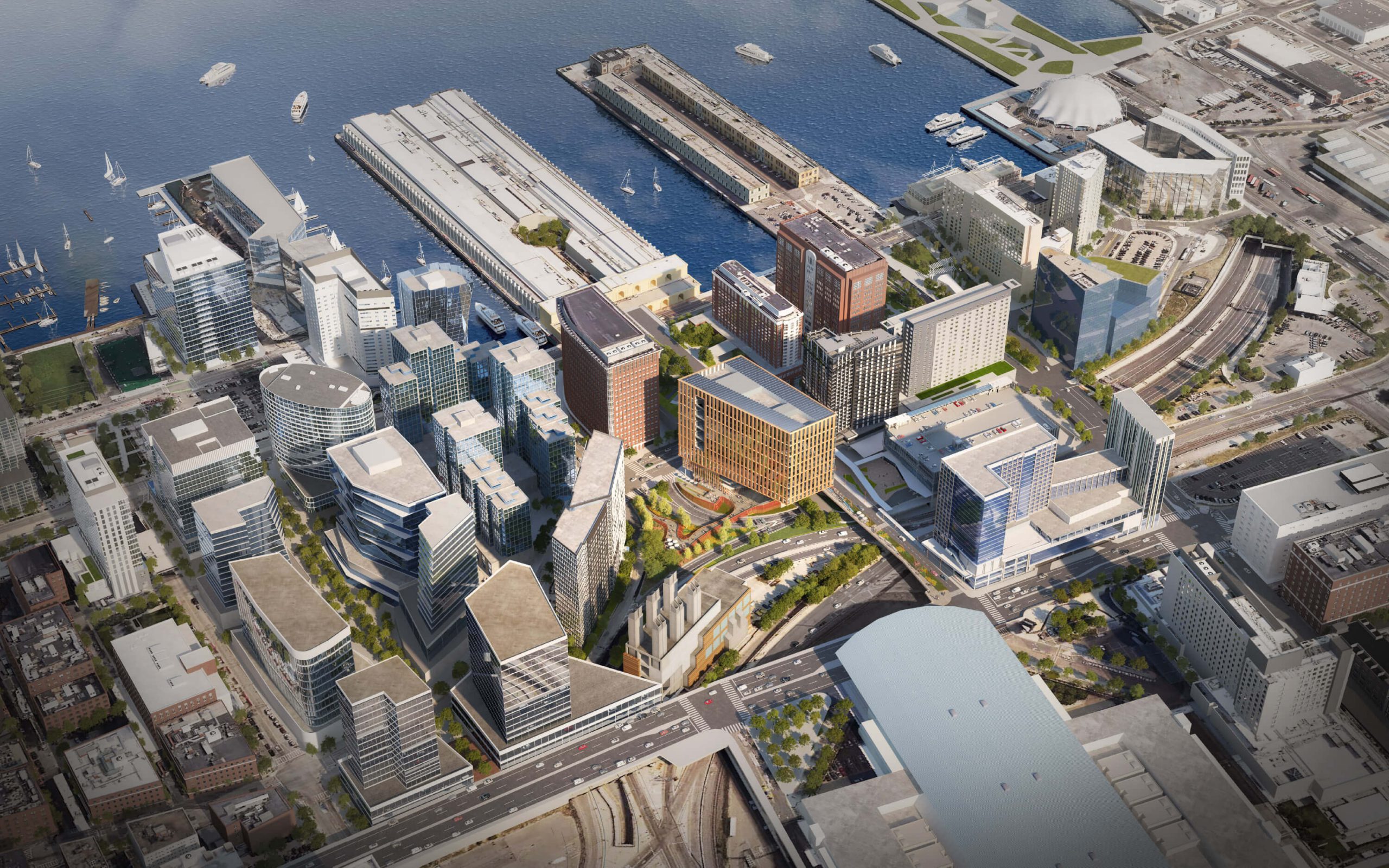 Project Team
Greg Minott
Managing Principal
Sara Kudra
Director of Design
David Franck
Assistant Project Manager, Associate