Q&A: Interior Design at DREAM
Dorran Prescott NCIDQ, LEED AP and Joanne Gravina have joined DREAM Collaborative to establish the firm's Interior Design practice. With over 65 years of combined experience, Dorran and Joanne are bringing DREAM's unique vision to a broader range of places and people—strategically creating positive places that support our clients and their communities.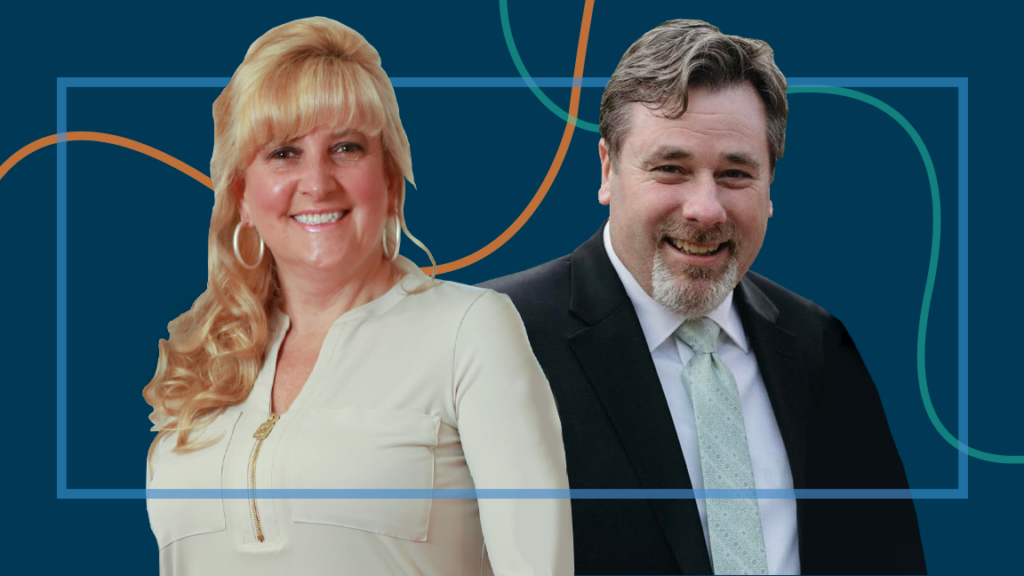 In what ways can DREAM build inclusivity and equity through Interior Design?
DP: I see architecture and interior design as a response not only to provide shelter, vocation and for entertainment but also a tool to empower people for purpose. Interior spaces have a unique ability to encourage all users "joie de vivre (enjoyment of life)" but also a responsibility to provide for those with disabilities to not be further hindered but rather given opportunities to thrive. Also the goal of capturing and responding to end user's needs benefit individuals and the collective by providing spaces that will enable people to produce best results.
JG: To me, inclusivity means allowing all people to have a voice and express their thoughts, ideas, and creativity freely without judgement. We all have different opinions as to what beauty looks like. What DREAM can do to build inclusivity and equity into our interior design practice is to really listen to what our clients are asking for then educate them as to the many design applications that can be used to project their ideas, creativity, and messages of positivity. This can be conveyed through art, graphics, and furnishings that promote and encourage people to gather and collaborate and share their thoughts and experiences openly, in a safe environment.
How have you been inspired to create and shape unique spaces?
DP: Living would be lifeless if we lived and existed in square boxes. Unique spaces and places draw people because we seek creative outlets to inspire us from the mundane. This explains why many find joy in nature, artistic environments, or reliving positive historical references (i.e. exposed steel columns or exposed industrial details). I personally find inspiration from past experience and learned information but always thinking contextually so spaces feel more natural, or completely about-face to contrast, and add a creative element that addresses branding and positive experiences for all users.
JG: Personally, I feel that you can literally find inspiration in almost anything. Whether it be an object, subject, culture piece of art, or even the shape of a rock. Often I will look to other countries to see what the latest and greatest successful interior design style and products have been, and then put my own spin on the design. In that way, I know from my research if the concept is going to be a winner.
What do you see as important issues that can be addressed with design?
DP: I believe the most important issues that interior design should address: creating designed space that provides for client needs but also logically addresses the potential future flexibility growth and reduction, design should both accommodate and inspire users to further culture, space should provide elements that foster strong connections. For companies, interiors should also aide in recruitment and build positive vibes to retain talent.
JG:

Sustainability is a very important issue. Integrating materials that have a low environmental impact, lowering pollution, waste and energy consumption is beyond important to the health and well-being of our planet and the future of all humanity. By specifying LEED certified materials, it encourages all manufacturers to alter their manufacturing processes to ensure that they are safe for humans to live with, biodegradable, as well as recyclable. By specifying recyclable materials, the materials will have the ability to be reused over and over again. In that way, we are not polluting our planet with more useless nonperishable debris. If the interior designers limit their specifications to eco-friendly selections, manufacturers will have to comply. The eco-friendly manufacturers will have a monopoly on the decorative materials specified. Thus, making the world a better place for everyone.
How can Interior Design help support communities?
DP: Design professionals can serve clients and communities by shaping and reinforcing designed spaces that foster for people coming together to help give a platform for people to find strength in their work, play, and live places.
JG:

Good interior design evokes many emotions: happiness, creativity, safety, pride, energy, and soothes the soul, to name a few. Interior Designers help people create meaningful spaces that optimize each individuals habitat and creates an environment that is a reflection of who the inhabitant is and what makes them unique and special, explaining what lights up their world. Everyone deserves their own happy place, no matter what their budget is.
What do you hope to achieve through your work?
DP: A design well done provides and encourages end users but all creates space that inspires to go beyond what has already been accomplished, spurring users on to do greater and even better things for generations to come.
JG:

As an Interior Designer for DREAM Collaborative, I hope to help guide our clients through a seamless interior design process that translates their ideas and vision into reality. I would like to guide and educate our clients on the importance of using environmentally friendly materials and that their one project can make a difference. I would like to work with our clients to create an environment that sends the message that everyone is welcome, and in union there is strength.