DREAM Promotions & New Staff 2023
This year, DREAM Collaborative continues our path of growth and success. As a people-focused firm, we are devoted to the development and advancement of all our team members. In our team and in our work, DREAM highlights that broader perspectives and diversity of thought make for more informed decision making, more contextual design, and ultimately, more positive impacts. We are excited to introduce our newest staff and to celebrate recent promotions.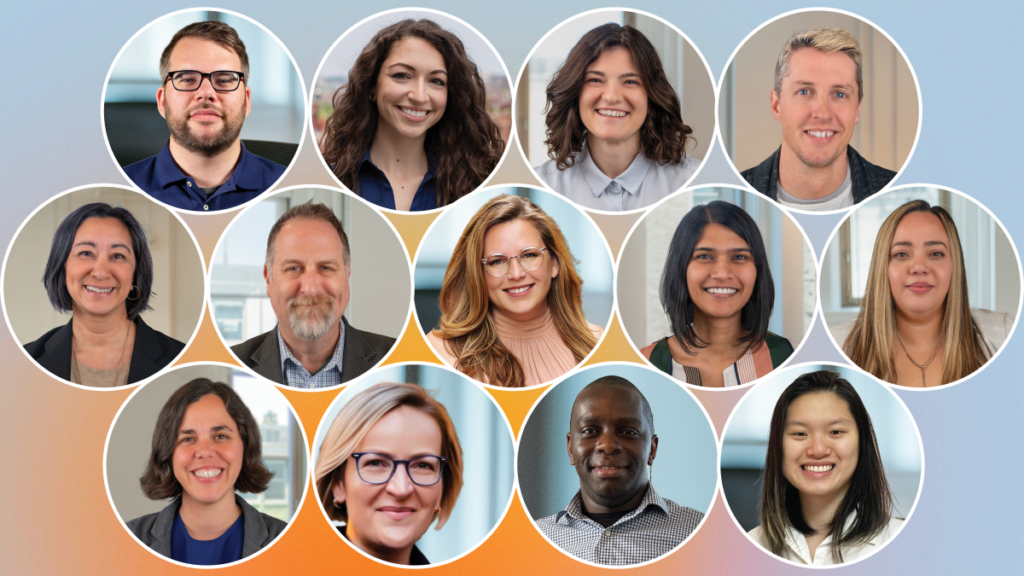 The expansion of our team symbolizes our continued commitment to diversity and inclusion. DREAM welcomed five (5) highly talented individuals into our ranks, each bringing a unique skill set and perspective to our team. Please join us in welcoming the newest members of DREAM in 2023:
Emmy Chen Design Coordinator I
Joseph Karanja Real Estate Acquisitions & Finance Manager 
Jana Kurs HR Manager
Sanchita Pawar Design Coordinator II
Jeremy Toal AIA, LEED AP Affordable Housing Assistant Director
This growth bolsters our collective creativity and expertise, fostering an environment where innovative ideas flourish and collaboration thrives.
We are also thrilled to share several promotions. We firmly believe in our collective potential to achieve transformative work and drive our organization forward. DREAM is incredibly excited about the future and what opportunities lie ahead. Together, we will build on our successes, embrace challenges, and strive to make a meaningful impact in the industry. Our promoted staff in 2023:
Carley Elliott Project Architect
Rosa Herrero AICP, LEED AP ND Senior Urban Planner
Rand Lemley AIA, CPHC Project Architect
Samantha Marihart AIA Project Architect
Diana Marsh AICP Director of Urban Design and Planning
Jhoanny Marte Design Coordinator III
Alysha Mason Design Coordinator III
Michael Paganetti AIA Project Architect
Sanchita Pawar Design Coordinator II
With this strengthened team, we are positioned to continue this positive trajectory, driven by a shared passion for excellence and a dedication to foster diverse growth at every level of our organization.
Follow the link below to learn about open positions or to join our talent pool.