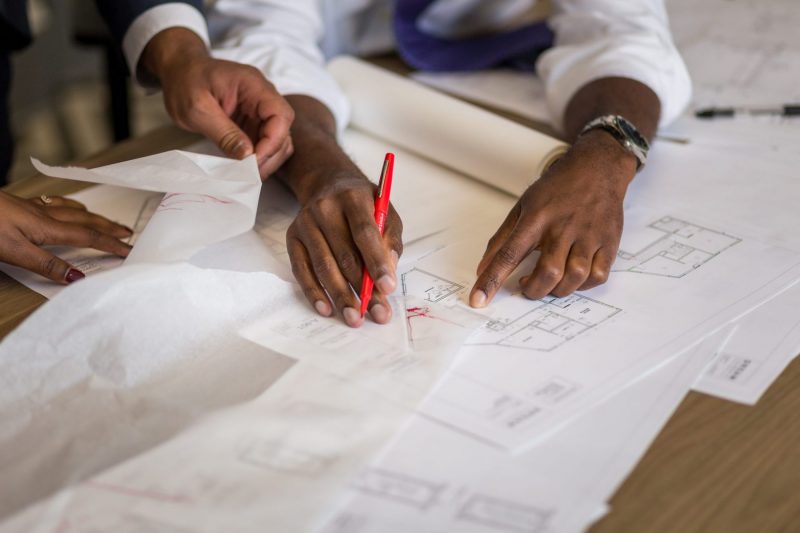 Expertise
DREAM Collaborative offers a full range of design and development services to assist our clients and partners with every project phase. We are proud to bring creative, contextual and practical solutions to every design and development challenge.
Markets
Mixed-use & Housing

Science & Technology

Learning Environments

DREAM Development
Services
Architecture

Urban Design & Planning

Renovation, Restoration, & Renewal

Interiors
Overview

Dedicated to underserved neighborhoods undergoing transformation, we pursued establishing a firm that brings high-quality and contextual design to communities in need. DREAM is committed to using architecture to support equitable and sustainable places for all people to live, work, and play in comfort.

Through comprehensive user and stakeholder engagement, we create spaces that reflect collective needs and goals. Our team focuses on building supportive environments to foster equity and growth for all people, and embrace the rich and diverse cultures within our neighborhoods.

Overview

Our work in Science and Technology includes projects with companies and institutions who are providing life-saving research, treatments, and medications that will bring great benefits to all communities, including those that DREAM has a long history of serving. Incorporating the needs of our neighborhoods into new developments creates jobs and opportunities for residents, serving as a catalyst for future successes. These spaces are critically important for income diversity and access to growth industries.

As Boston's leading MBE architecture firm, our team of diverse problem-solvers looks at the big picture, guiding our clients through an inclusive process that integrates a project with its people, making it a place for adaptability, advancement, and collaboration. DREAM is leveraging our expertise and partnerships to design flexible, practical, and sustainable solutions for efficient and innovative life science environments.

Overview

Our experience in fostering Learning Environments range from new construction to deferred maintenance and adaptive reuse of historic buildings. We focus on identifying problem-areas and creating efficient solutions that fit within client and stakeholder missions, timelines, budgets, and aspirations.

The trajectory of our work is linked to the thoroughness and inclusivity of our process. We bring a unique lens that encourages that participation and integration of institutional culture into our solutions. Due to increased disruptions from the impacts of the pandemic, pragmatism is needed and innovative thinking fuels new program offerings. We collaborate with our clients to connect each project to its community, making it a place for longevity and growth, and a place that provides opportunities for learning, collaboration, and change.

Overview

DREAM Development is the development arm of DREAM Collaborative. As a 100% minority-owned development firm, we specialize in mixed-income and mixed-use commercial projects. Our real estate development and consulting arm was created to change the equity lens in the rapidly changing real estate industry. In cities like Boston, DREAM is offering a fresh, inclusive perspective on neighborhood and community development by prioritizing community voices.

We offer a vertically integrated design and development approach, providing design that improves quality of life that is also a sound investment. DREAM brings a holistic alternative to the conventional development 'package' for greater amenity and public realm activation. Our inclusive stakeholder and community engagement processes and sustainable practices ensures that we maximize our impact with each project. We draw from our network of MBE, WBE, and other underrepresented businesses to create diverse development teams, allowing for more equitable participation in our transformative projects.

Overview

DREAM's experienced design professionals create unique solutions that address client and community needs and aspirations. Our diverse group of problem-solvers bring diversity of thought, experience, and collaboration to every assignment. Together, with our clients and partners, we design beautiful and authentic places through our inclusive processes that enable contextual, high-value outcomes. We deliver our commitments to our clients and partners in a communicative and secure working relationship.

At DREAM, we first engage and listen to understand the holistic requirements of our clients, their stakeholders, and greater community. We utilize innovative thinking and latest technologies to create designs that are responsive to these interests, that are easy to approve, and are efficient to build so that people can live, work, learn, and play in welcoming places that promote comfort, health, and well-being for all people.

Overview

DREAM's Urban Design & Planning studio prioritizes inclusion and empathy to create spaces that work for everyone. Powered by diversity, curiosity, and sensitivity, our team designs for transformative placemaking that speaks to local culture and community priorities. Our process is tailored to the uniqueness of each project. Through comprehensive community and stakeholder engagement, we are able to build alignment and consensus, identifying potential challenges and creative solutions that reflect the aspirations of the community.

DREAM's urban designers and planers work within the overlapping spheres of planning, development, and community-building. We understand the forces that contribute to inviting spaces that draw people to visit and linger. Our expertise in Urban Design allows us to bridge the gap between the architecture of individual buildings and the larger site context, and to understand how broad policies affect built form.

Overview

From adaptive reuse to historic preservation, DREAM joins clients and their communities to enhance equity, experience, and the environment through existing structures. Our team modernizes spaces to be energy efficient and accessible while honoring the heritage of each project. We acknowledge sunk costs of embodied carbon in existing buildings that make reuse a more sustainable option than building new. Buildings often have their own unique character that cannot be replicated in new construction. At DREAM, we amplify those unique traits to work in tandem with our clients programming needs, discovering thoughtful interventions that lead to successful outcomes.

We recognize buildings as a catalyst for human interaction starting from within and radiating out into the community. Each project, no matter the size, plays a role in improving social equity and mitigating the climate crisis. Through adaptive reuse and preservation of existing buildings, we use the past to direct us for the future.

Overview

DREAM has expanded our expertise to include Interior Design services. Our growing Interiors team has a great depth of experience in diverse markets gained from many years of practice. We believe that well designed spaces become strategic assets for people in live, work, learn, and play environments. Our focus is creating positive places that support the goals, objectives, and values of our clients and communities.

This work begins with understanding: who our clients and communities are, what makes them unique, how they live/work or how they could live/work better, where they have been, and where they aspire to be. The result of this investigation is collaborative, enriching, flexible, and performance-driven spaces that provide for the success of the people who use them.