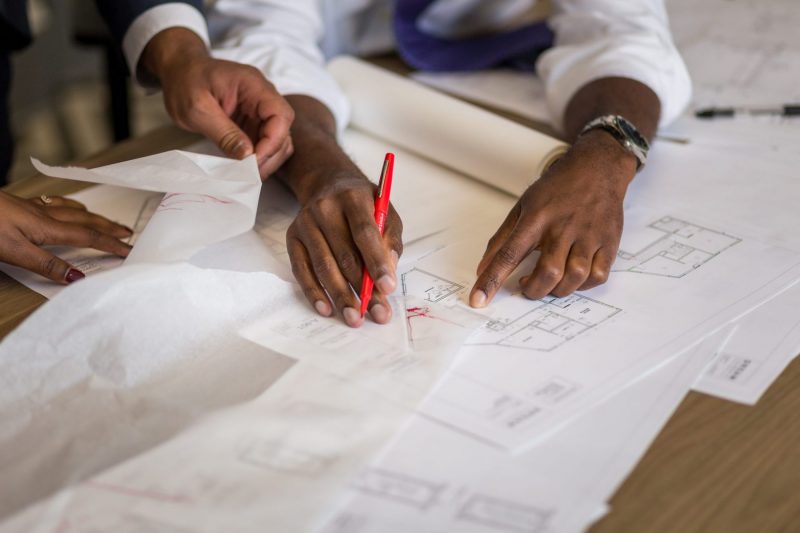 Expertise
DREAM Collabortive offers a full range of design services to assist clients with every project phase. From determining a project's feasibility in Pre-Design through Construction Administration and everything in between, we are proud to bring creative, contextual, and practical solutions to every design challenge.
Pre-Design

Architecture

Interiors

Sustainability
Feasibility & Test Fit Studies

Understanding a site's capacity for building in order to inform program components, project size, and development of a budget.

Due Diligence Surveys

Confirming all the existing conditions and components needed to be taken into consideration to inform the feasiblity of a design direction.

Permitting Support

Documentation and additional services that contribute to timely permitting approvals by various pubic agencies.

Existing Conditions Documentation

Comprehensive observation and documentation of a building or space through building plans and elevations.

Site Analysis / Selection

Analysis of the pros and cons of a given site (or several sites for comparison) prior to the planning of a project.

Programming / Space Planning

Identifying and developing all the uses needed within a project, determining space requirements for each use, and best arrangement of uses within a space.

Budget Development

Understanding the all costs pertaining to the execution of aproject: soft costs (design and engineering), cost of the property, and construction costs.

Full Architectural Services

Soup to nuts:  from programming to project close-out.

Architect of Record

The licensed professional with juristiction and ultimate responsiblity for the execution of a project.

Conceptual Design

Early phase of the design process, in which the broad outlines of function and form are articulated through sketches and models.

Schematic Design

Schematic is where we figure out how the building will look and function. This phase involves precedent research, analysis including zoning and building code issues, space planning, and lots of sketching, modeling, and client meetings.

Design Development

Further development of design documents and coordination of the systems and specifications dimensionally in concert with the consultants drawings.

Construction Documents

Fully detailed documents and specifications used to establish a construction cost estimate, attain the building permit, and to guide the construction.

Adaptive Reuse / Restoration

Bring an existing building – whatever its condition – into working order for a new or improved usage. May involve system upgrades, interior finishes, envelope repairs, reconfiguring the layout, or all of the above.

Master Planning

Creating "place" through thoughtful organization of buildings, landscape, and circulation.

Unit Design & Layout

Balancing efficiency and quality of life to create places people want to live within a well-functioning and safe configuration.

3D Rendering / Visualization

See your project come to life long before ground is broken. Quality visualization saves time and resources, allowing for faster funding, approvals, and community buy-in.

Interior Architecture & Design

From relocation of walls to materials, lighting, and furniture selection, interior architects and designers are on it!

Programming / Space Planning

Identifying and developing all the uses needed within a project, determining space requirements for each use, and best arrangement of uses within a space.

Integrated Sustainable Design

Every project presents sustainable design opportunities. Even if a project will not pursue any certification, there are always  opportunities for sustainability within the design process and material and systems selection. Our goal is always to create healthy, energy efficient buildings and interior spaces.

City of Boston Article 37/80

Preparing the documentation required for approvals related to Boston Zoning Codes for Green Building and Climate Resiliency and review of a project's impacts on transportation, public realm, the environment, and historic resources.

LEED Certification Project Management

Management of the LEED process, ensuring all documentation and protocol is being upheld to satisfy the requirements for the project's LEED goal.
Meet the Team
The DREAM Team brings a diversity of backgrounds, perspectives, and expertise to each project. Meet the people who make DREAM so special.