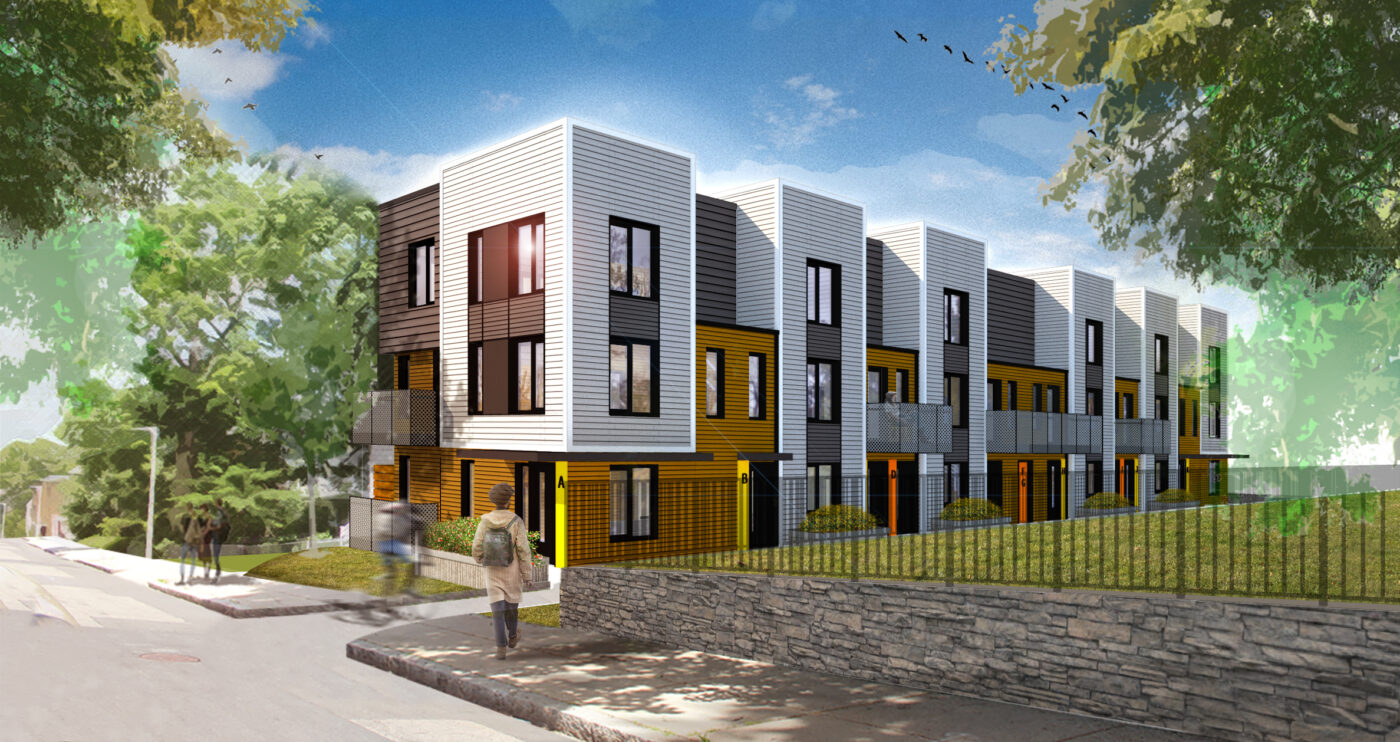 Overview
DREAM's first development venture was the winning entry for the The Mayor's Office of Housing Innovation Competition for the redevelopment of a vacant lot at 24 Westminster Avenue in Roxbury. The challenge was to create a sustainable model for compact, mixed-income housing that is adaptable to different sites throughout the City of Boston.
Our flexible design introduces a multi-generational housing concept that supports equity building for a stronger urban community. There is also a significant opportunity to roll out this multi-generational housing concept across the City to support the different needs of families. These environmentally friendly homes and workplaces will support independent but connected living for individuals and families in urban neighborhoods.
The design consists of twelve units – (6) 1- bedroom units and (6) 3-Bedroom units. The homes can be purchased in pairs and combined into one larger family home, or kept as completely independent units. 10 units will be market rate and 2 units will be affordable at 80% AMI and 100% AMI.
DREAM led the entitlements and community engagement components of the project, managed the design and construction team and assembled the project financing/investment. Construction is expected to commence the Fall of 2022.