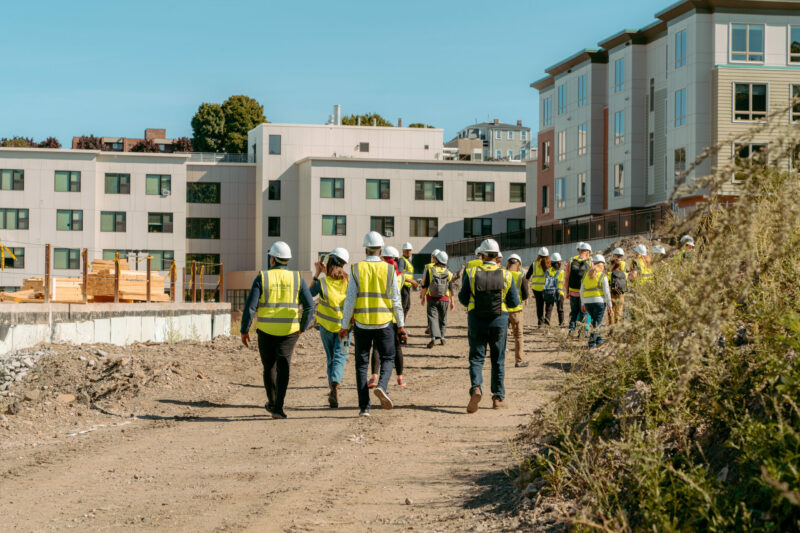 The DREAM Story
With a passion for strengthening underserved communities, DREAM Collaborative emerged from humble beginnings to redefine the role and responsibility of architecture in urban life.
DREAM Collaborative emerged from the need for a mission-driven, collaborative, diverse, and vertically-integrated firm. DREAM sensitively responds to community priorities, championing environmental stewardship and innovation and creating places to build wealth opportunities for under-represented groups within the built environment. 
In 2008, DREAM was founded with a clear vision — to establish a firm that provides a fresh and holistic approach, using architecture as a tool for community building and success. As Boston's leading MBE architectural practice, we lead a diverse and solution-focused team to bring quality design to all people. We deliver high-impact work that goes beyond square footage, investing time and attention to designing healthy, sustainable, and supportive spaces that are built for longevity and growth.
Our practice services clients for Mixed-use, Residential, Urban Planning, Science + Technology, Adaptive Reuse, Restoration, and Higher Education projects. Each project benefits from our inclusive design process, where we prioritize learning and implementing stakeholder aspirations. Our clients, partners, consultants, and staff all share a belief in the intrinsic value of diversity.
We knew from day one that DREAM would be a different kind of firm. 
In 2016, we expanded our capabilities to introduce DREAM Development. Our real estate development and consulting arm was created to change the equity lens in a rapidly changing industry. DREAM is engaging to fill the void left by inequitable planning by offering a new, inclusive perspective on neighborhood and community development. Our practice specializes in mixed-income and mixed-use residential and commercial projects.

DREAM Development enhances investments by maximizing our ability to help build stronger neighborhoods. As a vertically integrated design and development company, our clients and partners encounter synergies with our cross-disciplinary expertise.