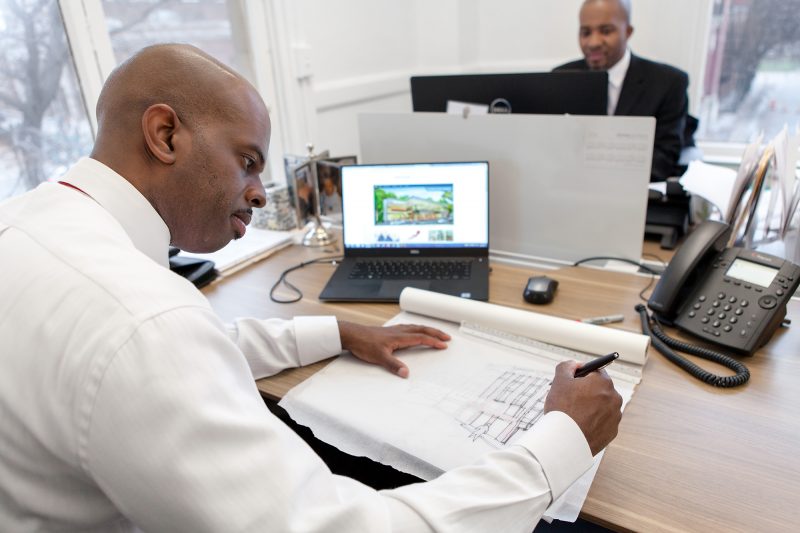 Our Story
With common roots in the Caribbean and a passion for strengthening underserved communities, DREAM Collaborative emerged from humble beginnings to redefine the role and responsibility of architecture in urban life: this is our story.
Greg Minott's interest in architecture was ignited when his father began building a new home for their family in Mandeville, Jamaica, where Greg was raised. The city of Mandeville, one of Jamaica's largest urban centers, was beginning to feel the typical pains of fast growth. Greg's interest in both architecture and urban planning grew out of a desire to help solve the challenges he saw emerging in Mandeville.
After completing work at the Caribbean School of Architecture, Greg moved to the U.S. to complete dual Master's degrees at the New Jersey Institute of Technology before taking a job in NYC at a small residential design firm where his work focused on high-end, luxury private homes. Greg eventually made his way to Boston to join Elkus Manfredi Architects in 2004. That's where Greg met Troy Depeiza, a project manager and a fellow Caribbean from Barbados who had been in the U.S. since 1990.
In 2008, Greg and Troy entered a design competition for the redevelopment of Dudley Square (now Nubian Square) in the heart of Roxbury. Their team's entry won, and with the win came name recognition, a boost in confidence, and the realization that they truly enjoyed working together and shared a genuine passion for urban redevelopment.
At Elkus Manfredi, Greg worked as a project architect on large multifamily and commercial mixed-use projects in Boston including InkBlock and Station Landing. The clients included leading private developers, and the projects were located in thriving neighborhoods. They were designed for high-end homebuyers and established commercial tenants. Troy was a project manager for large laboratory and office projects for pharmaceutical industry giants and top academic institutions.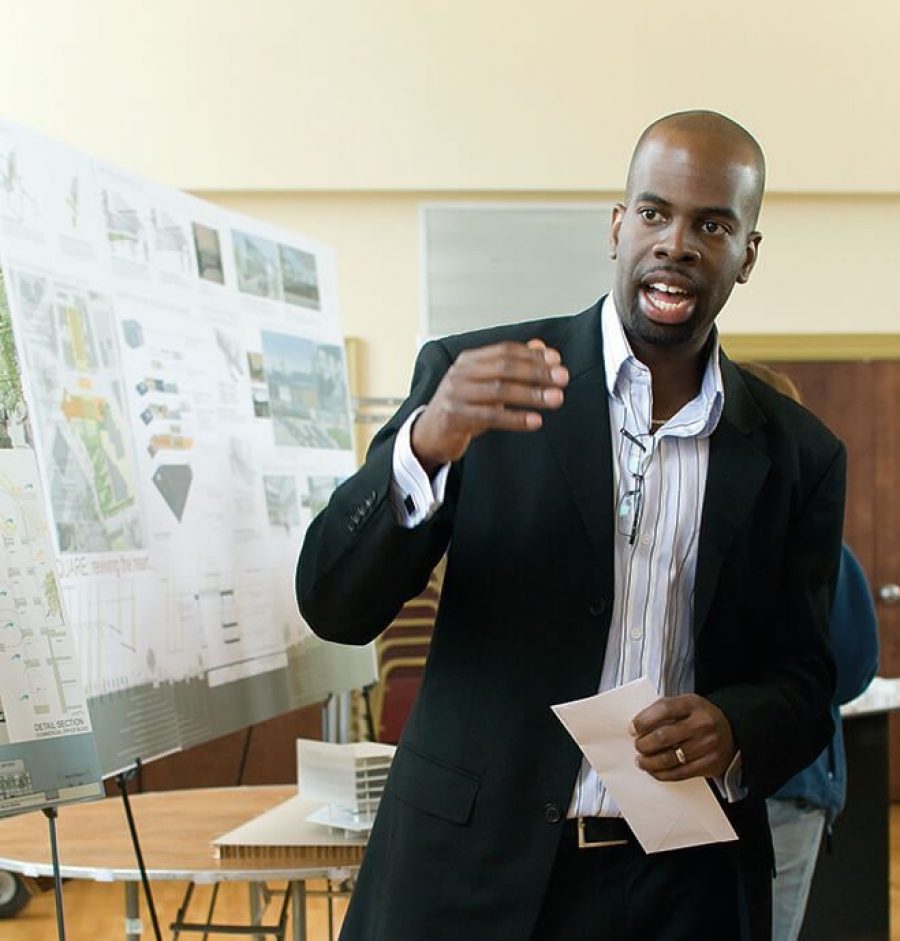 The Dudley Square competition created the foundation for what would become DREAM Collaborative: a firm dedicated to improving Boston's underserved neighborhoods, led by colleagues and friends with common roots in the Caribbean. DREAM was incorporated as a company in 2008 but in the early years, the new firm operated out of Greg's sunroom in his 2-family home in Marlborough, MA. Troy and his family lived upstairs. Greg and Troy continued to work for other firms to support their families until 2014 when both founders were finally able to put 110% into growing DREAM Collaborative.
Since then, the DREAM team has grown to 22 professionals. DREAM has always been intentional about using hiring as an opportunity to build the most diverse and talented team in the industry. Our design work is powered by our diversity and rooted in our belief that architecture should be a tool to help communities thrive.
We knew from day one DREAM would be a different kind of firm.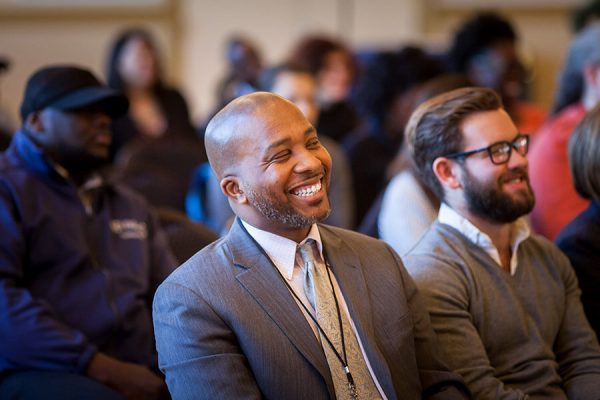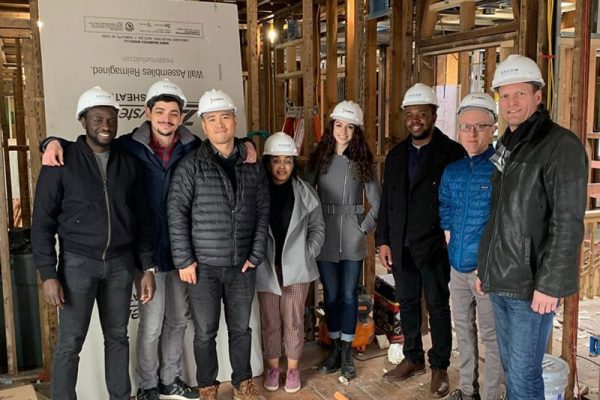 Today, DREAM's clients include both private and community-based developers of affordable and mixed-income housing and mixed-use commercial projects, as well as mission-aligned corporations and institutions. Our clients share our belief in the intrinsic value and business benefits of diversity. While DREAM is involved in some of the City's high-profile development projects, the firm's key focus is to bring design excellence and an inclusive process to all neighborhoods to help build more equitable communities.
Equity + The Greater Good
DREAM is committed to using architecture to serve the greater good and create more equitable communities:
We bring beautiful, contextual, and sustainable design solutions to underserved communities, businesses, and residents. 

We advocate for advancement of underrepresented groups in the field of architecture, which is a key focus of Greg Minott's upcoming tenure as 2021 President of the Boston Society for Architecture;  

We invite urban public students into the design industry pipeline through outreach, mentorship and education 

We are intentional about utilizing disadvantaged businesses for our subcontracting needs

We are exploring opportunities to multiply our impact through our development arm, DREAM Development.