DREAM Remembers Donald Stull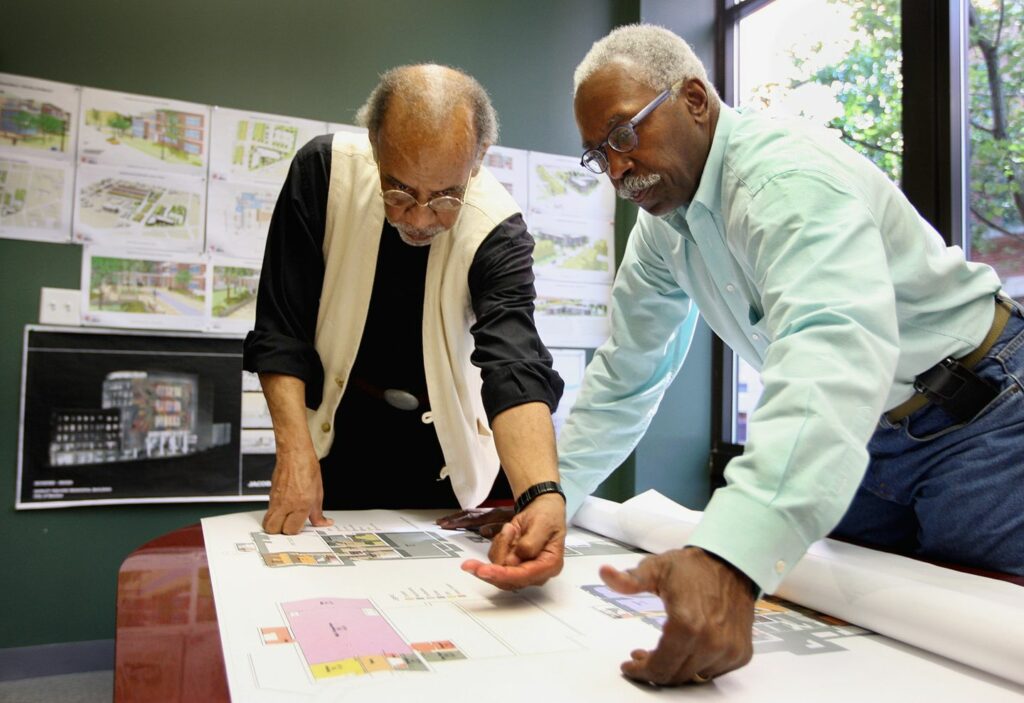 We are saddened to hear of the recent passing of Donald L. Stull. Don was a pioneer in our field as a black architect in Boston throughout the second half of the 20th Century and the beginning of the 21st Century. Don started his architecture firm, Stull Associates, in 1966, and then collaborated with his long-time business partner M. David Lee, to later found Stull and Lee. For decades he served as a trailblazer and his firm represented an ideal, a black-owned firm that valued diversity and made an impact on a large scale, for a generation of black architects in Boston and across the country. 
Don leaves his impact on Boston physically with works such as the Roxbury Community College, the Ruggles MBTA station, the Harriet Tubman House in the South End, and the John D. O'Bryant African American Institute at Northeastern University. 
On a personal note, Don was a great inspiration to us and was an early supporter of DREAM Collaborative. While he could have seen us as competition, he embraced us, as he did with many other young Black architects of our generation, as we tried to establish our firm. In the early years of DREAM, Stull and Lee gave us a leg up by seeding our endeavors by awarding us two contracts that were previously awarded to them. Since then, we had the opportunity to collaborate with Stull and Lee and it was inspiring to see Don's thoughtful design insights, expert drafting skills, and commitment to social change. 
In 2018, Curbed Boston sought to create a map of Boston architecture designed by Black Architects. They ended up with a map of Stull and Lee projects. That is the type of impact, albeit for a long time, a lonely one, Don and his firm had on our City. 
We are grateful to have gotten to know Don and appreciate the example he set for us and our peers. Our thoughts and prayers go out to the entire Stull family.
Greg Minott and Troy Depeiza