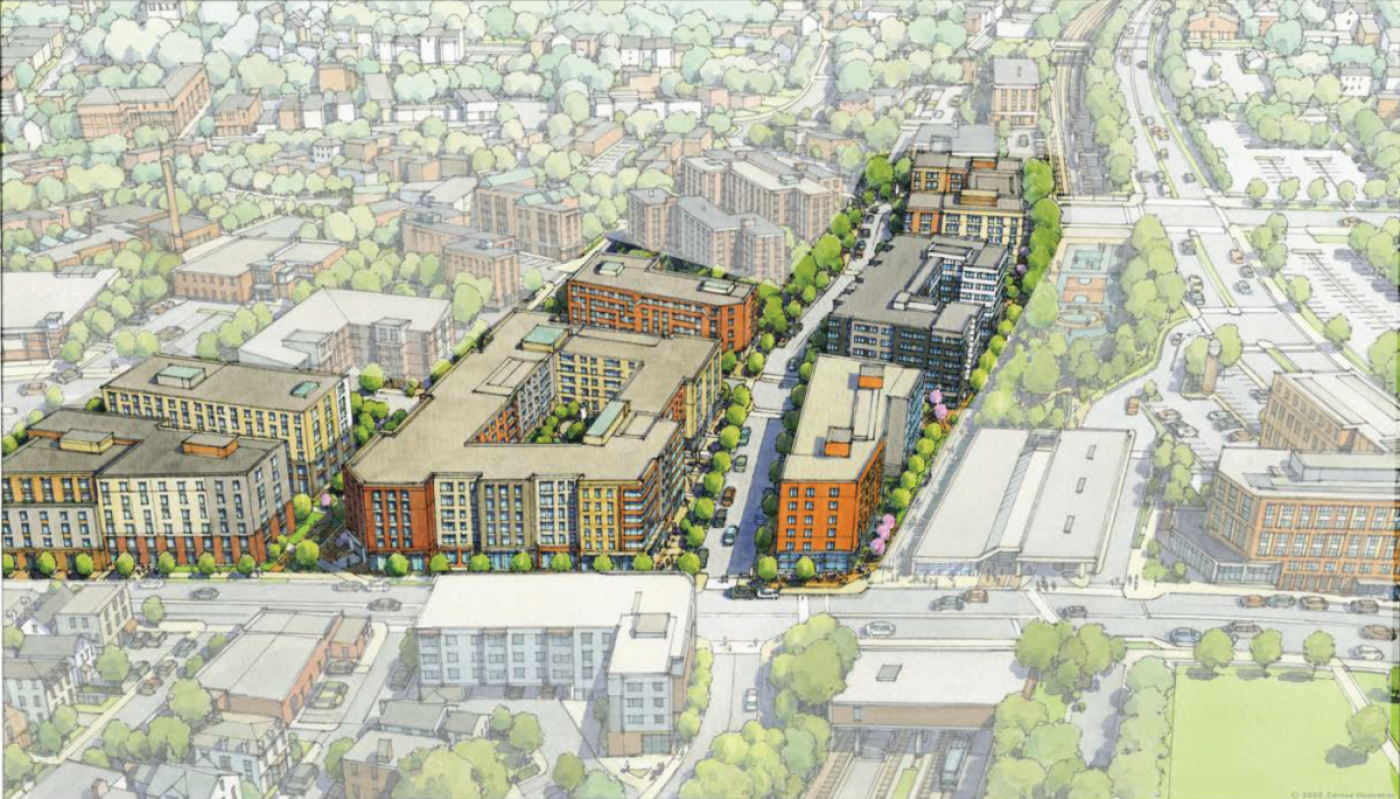 Project Overview
Centre Street Partners LLC – a partnership between local non-profits The Community Builders, Inc., the Jamaica Plain Neighborhood Development Corporation, and Urban Edge – was selected by the Boston Housing Authority (BHA) to redevelop a portion of the Mildred C. Hailey Apartments residential development in Jamaica Plain. DREAM is part of a collaborative project team and is currently serving as Master Planning Architect with Stantec, with Prellwitz Chilinski Associates serving as the design architect for Phase 1 of the project.

The new project creates a variety of much-needed affordable and middle-income housing with a focus on providing high-quality design in a transit-oriented location. A total of approximately 690 apartments, which will include a one-to-one replacement of the existing 253 public housing units, will be created and will have a range of income tiers, including apartments for low-income and middle-income residents. Approximately 6,800 sf of community space will provide a prominent gathering space for residents and 8,300 sf of ground-floor retail/commercial space will create new amenities. 233 parking spaces in new garages will be created with approximately 76 street parking spaces. Bicycle storage space and racks will encourage alternative modes of transportation.

The project site will include beautiful new landscaping and significant open space improvements. Vibrant gathering areas, a community garden and green space that will be open to the public will create a welcoming setting for all ages. The project will be designed to LEED Gold standards and will minimize the project's energy consumption, promote water conservation, and include measures to minimize the project's environmental footprint. New accessible pedestrian pathways will improve the connection to the surrounding neighborhood, with a direct connection to the Southwest Corridor Park.

As part of the project process, the project team has worked closely with the residents, the surrounding community and city and state agencies. The team will continue to work closely with all stakeholders throughout the project to ensure a fair and equitable project process.

Key Features
Mixed-use project
Affordable multifamily housing
Urban and brownfields redevelopment
Transit-oriented
Parking