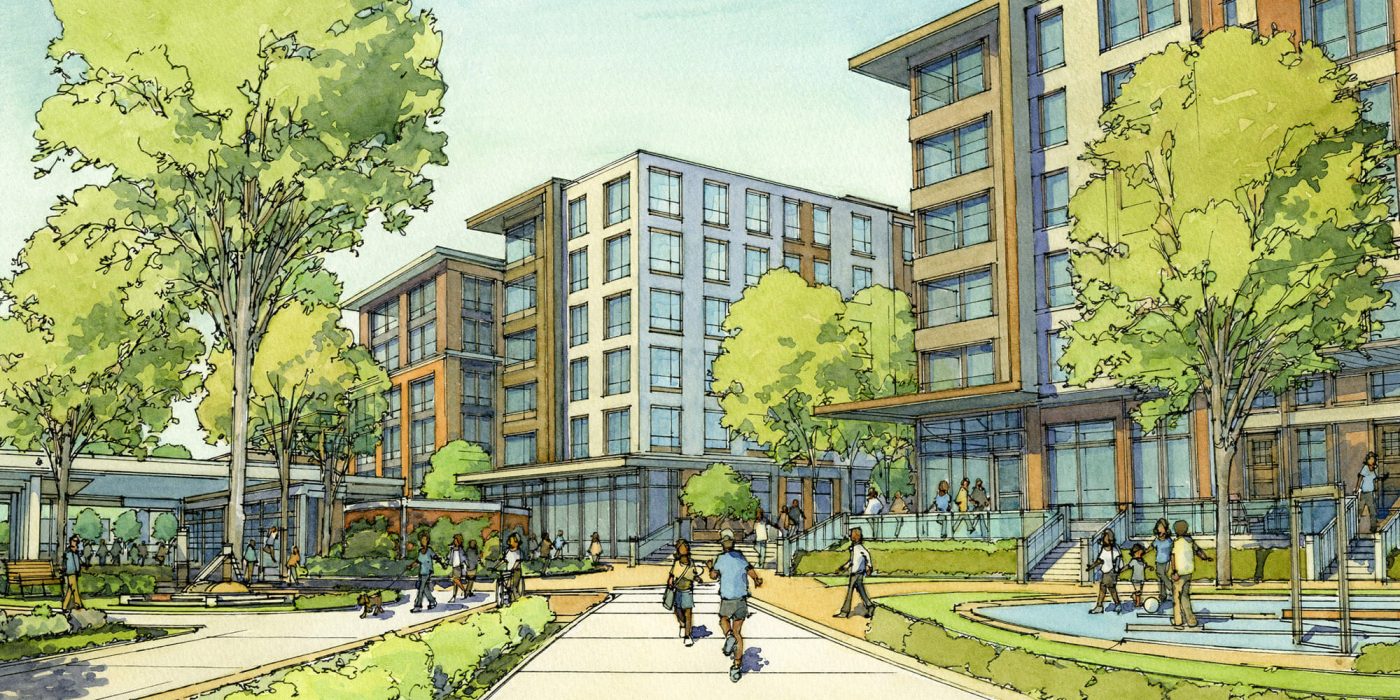 Project Overview
Centre Street Partners – comprised of The Community Builders, Jamaica Plain Neighborhood Development Corporation, and Urban Edge – was selected for Phase I of the redevelopment of the Boston Housing Authority's Mildred C. Hailey Apartments.
The development concept replaces the five existing residential buildings that are part of Phase I and the Anna Mae Cole Community Center with five new residential and mixed-use buildings. The proposal will create 625 new homes, including one-for-one replacement of the existing 232 deeply subsidized apartments plus 393 new construction market-rate apartments. Apartments will range from studios to five-bedroom units with parking for 375 vehicles located on a garage deck below three of the proposed residential buildings. There is also 14,800 sf of non-residential building space including a new centrally located Community Center.
To complement the diversity of architectural styles found in Jamaica Plain, the design concept introduces four, five, and six story buildings where the wings have different heights and materials, with some appearing like row houses, others like a series of masonry facades, and others with bays and corner elements. Some buildings will be designed by Stantec and some by DREAM Collaborative, alternating so no firm has two buildings side by side. The goal is to create a more natural result that corresponds to how neighborhoods grow over time.
Key Features
Mixed-use project
Affordable multifamily housing
Urban and brownfields redevelopment
Transit-oriented
Parking
Architecture
Master Planning
Creating "place" through thoughtful organization of buildings, landscape, and circulation.
Full Architectural Services
Soup to nuts:  from programming to project close-out.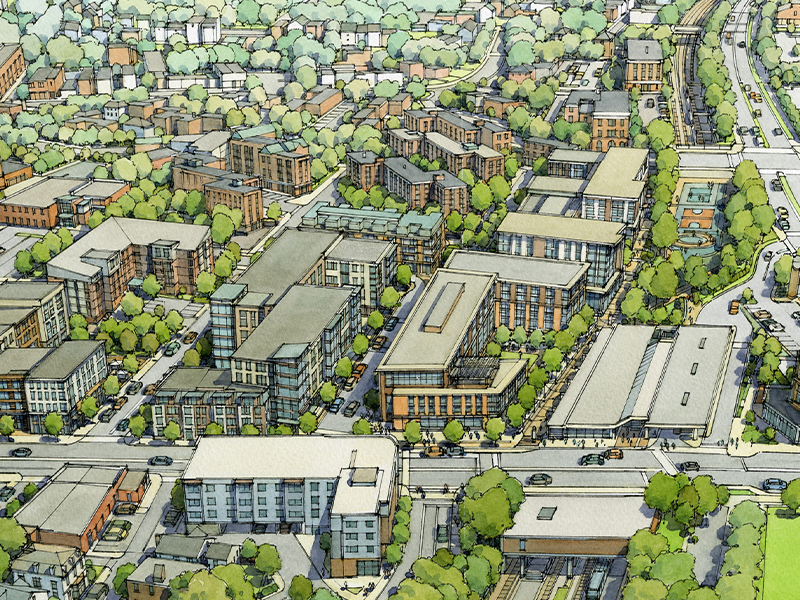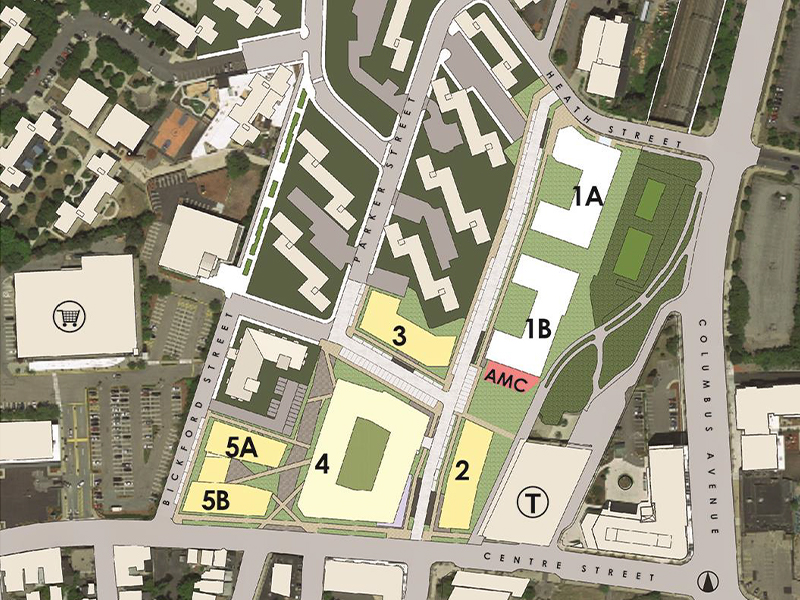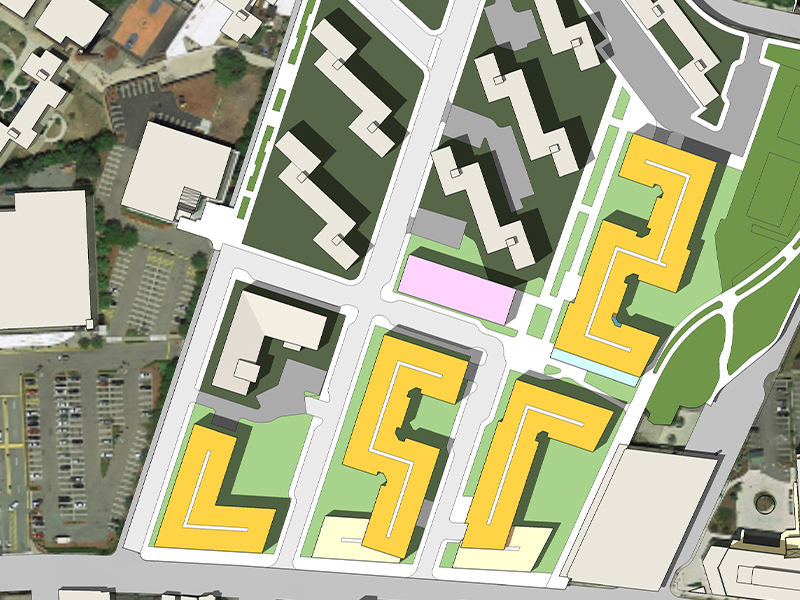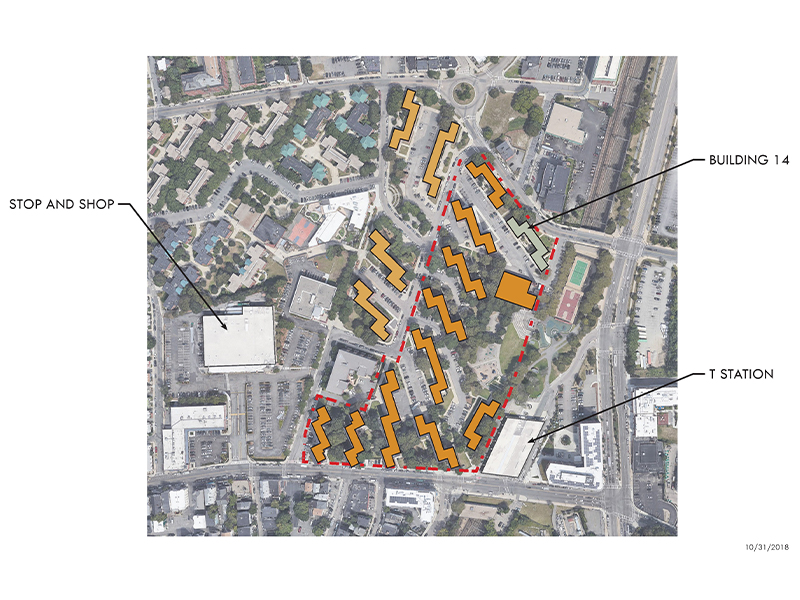 Project Team
Greg Minott
Managing Principal
Sara Kudra
Director of Design
Nick Brooks
Project Manager
David Franck
Assistant Project Manager, Associate