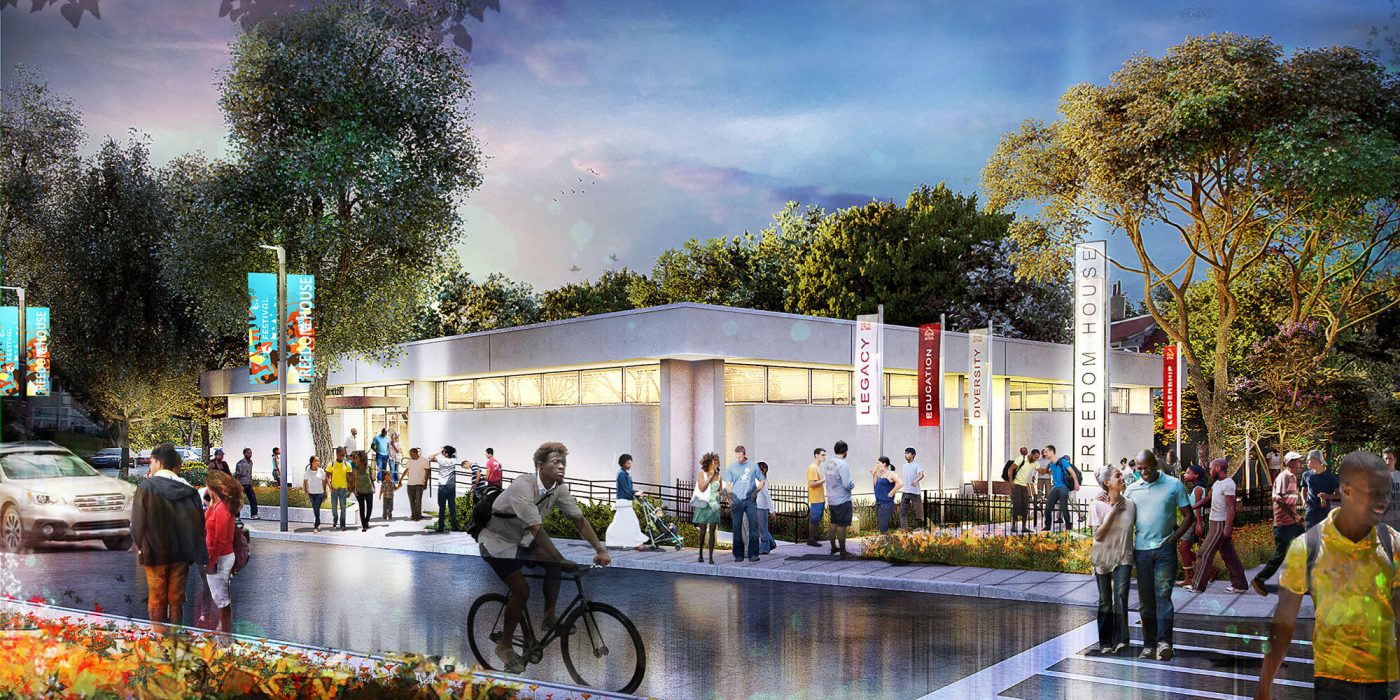 Project Overview
DREAM Collaborative transformed and modernized the century old vacant Grove Hall Library building at 5 Crawford Street into the new Freedom House community center headquarters. The mission of the non-profit Freedom House is to transform the economic and cultural fabric of high-need communities through education and leadership development.
The project combines renovation with new construction to an alternative use. We worked with Freedom House to evaluate their existing headquarters, which they had outgrown, and conducted test fits and programming studies on 5 Crawford Street. The new program consists of an 8,400 sf interior fit-out including office, technology lab, and teaching spaces.
Extensive envelope and roof repairs were made to the existing structure. DREAM worked closely with Freedom House on test fits, assisting them with evaluating the costs and benefits of the building, design of the new facility, and overseeing the construction phase through closeout. The building is designed for LEED certification or better. The new flexible facility is a state-of-the-art center for teens and young adults, focused on leadership, education, including college coaching, tutoring for academic success, financial aid advising and healthy lifestyles.
Freedom House is a non-profit with an incredibly tight budget, and DREAM worked with the client to create an energy efficient project within budget, with a focus on schedule and constructibility. The project was designed for LEED certification.
Key Features
Innovative & Creative Work Spaces
Mid-Century Modern Building Renovation
Flexible Educational Facilities
Sustainable Design
DREAM provided a gut renovation of our concrete, mid-century modern headquarters. They listened to our needs and helped build and fulfill a collective vision for our community. DREAM created flexible and open rooms to further foster our mission of education and leadership development.
Tyler Seever
Former COO, Freedom House