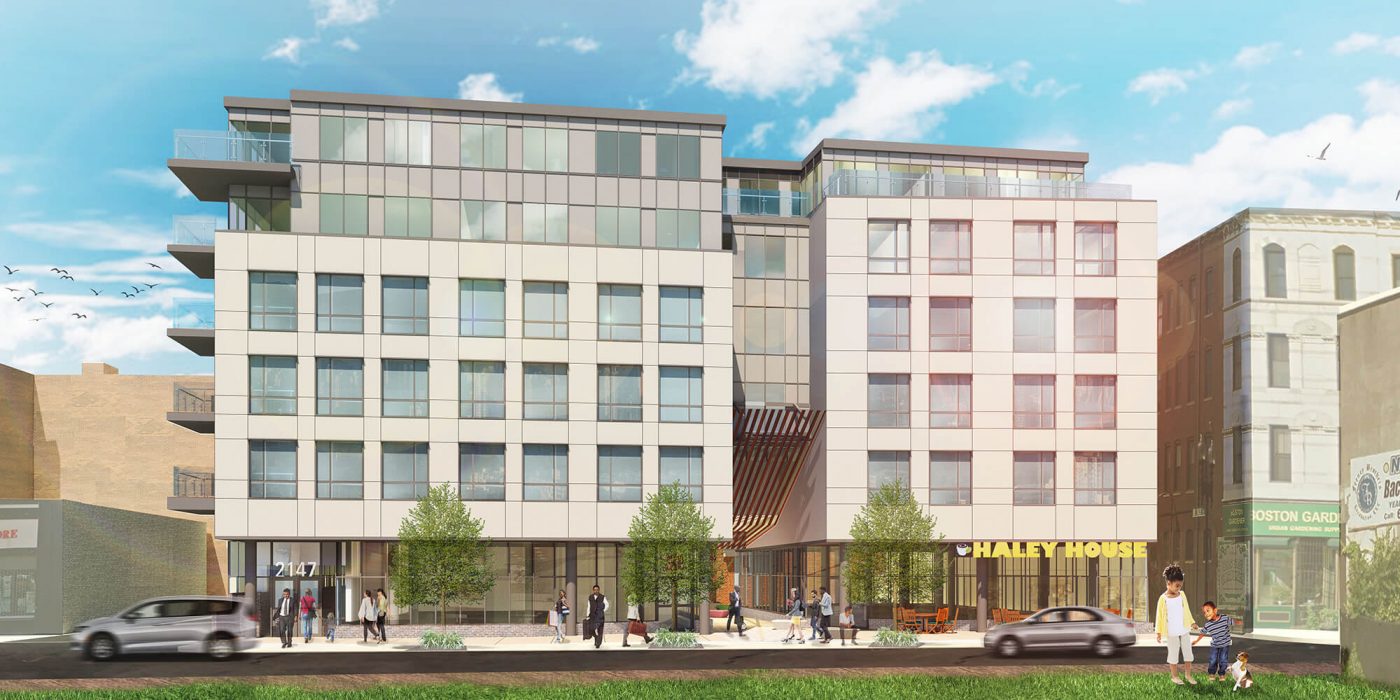 Project Overview
2147 Washington Street is a new 6-story building that will create an active live/work/play environment, encouraging community engagement with daytime and evening activity.
The design will encourage working artists and entrepreneurship, while providing a welcoming building that respects the architectural character of its neighbors. The project incorporates the needs and desires of the non-profit Haley House to ensure its future success and growth. The ground floor of the building will include 7 individual work-only studio spaces, as well as 1,246 sf of shared workspace, which fosters accessibility and equitable opportunity to people of all socioeconomic backgrounds. There will also be 1,400 sf of flexible retail/commercial space on the ground floor that could become a performance venue, a gallery, or a restaurant/bar.
Upper floors will contain 74 residential units, with 62 being rental units and 12 being for-sale condominium units.
2147 Washington will contribute to the continued development of a strong and united Dudley Square and Roxbury, at "the Heart of the City," by boosting economic development, providing job opportunities for residents, and creating affordable housing and artist live/work spaces.
Key Features
Live/Work/Play environment
LEED Gold Certifable & Pursuing DND Net Zero Goals
Affordable housing
7 studio spaces and shared workspace
Flexible retail/commercial space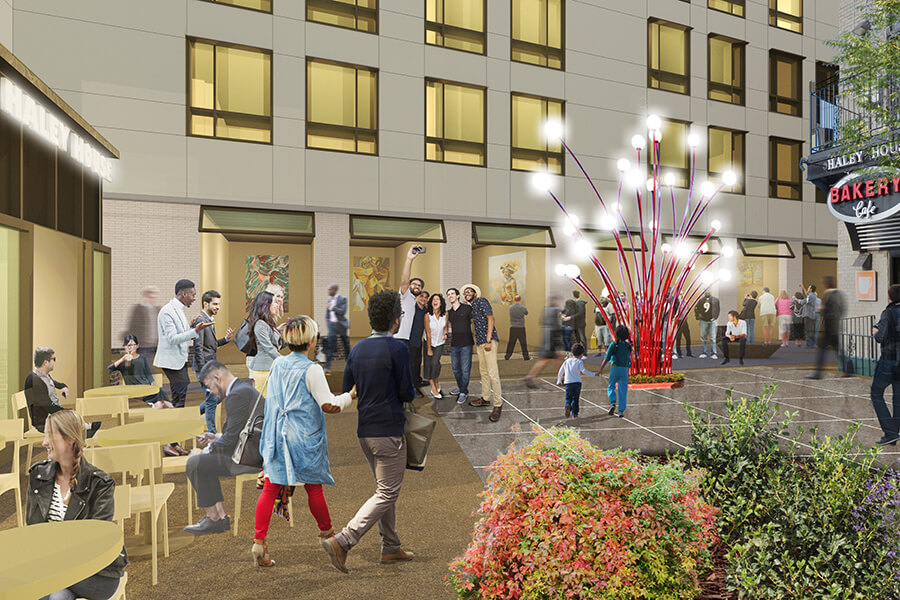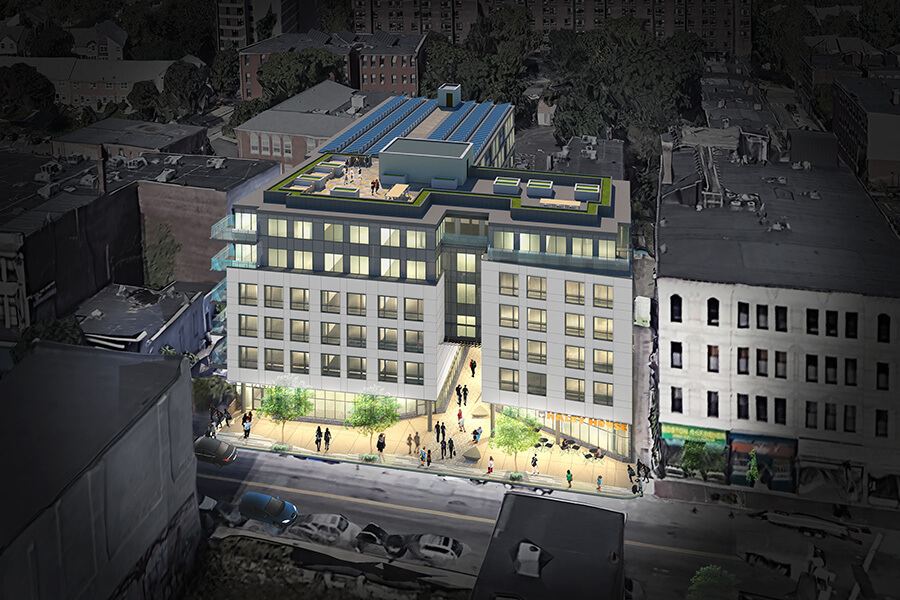 Architecture
Full Architectural Services
Soup to nuts:  from programming to project close-out.
Project Team
Greg Minott
Managing Principal
Nick Brooks
Project Manager
Sara Kudra
Director of Design
Jhoanny Marte
Design Coordinator I
Michael Paganetti
Design Coordinator III