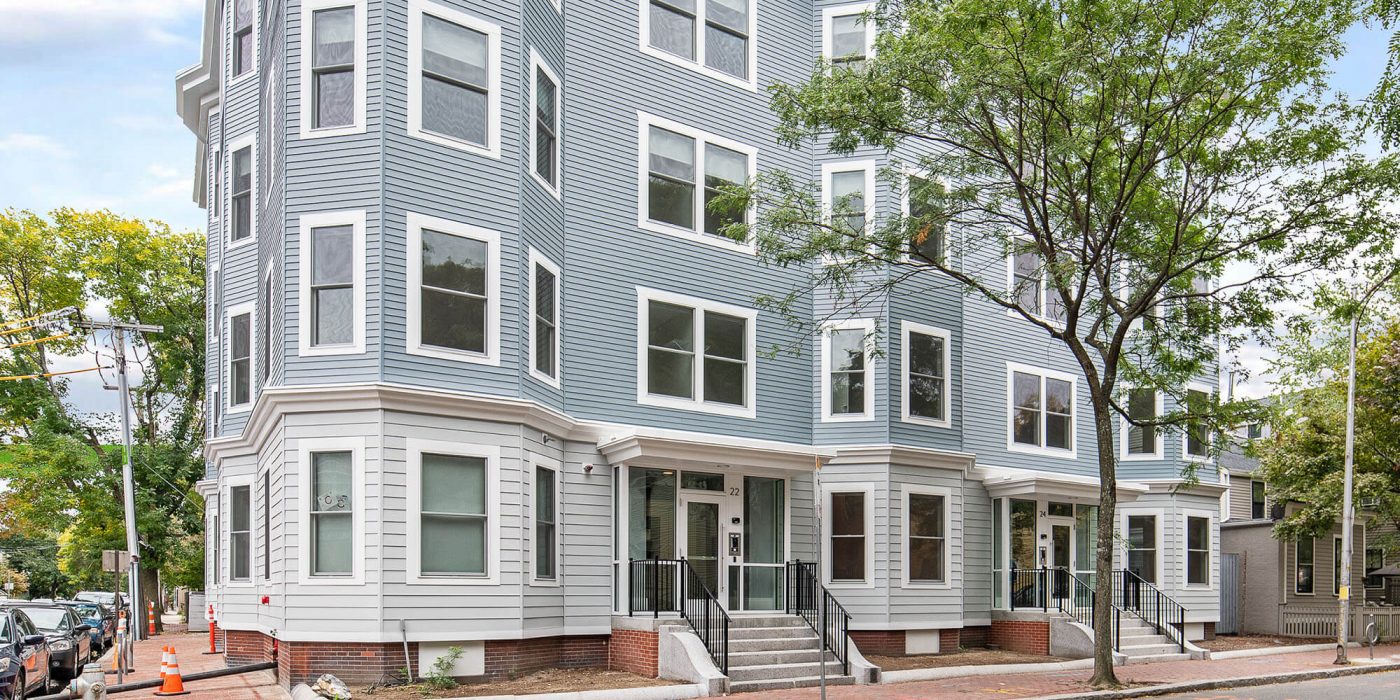 Project Overview
DREAM Collaborative worked with MIT Investment Management Company (MITIMCo)  to provide design and construction administration services for the rehabilitation of 22-24 Magazine Street in Central Square, Cambridge. The 20,000 sf, 12-unit, four-story walk-up apartment building suffered significant fire damage in December 2017. The goal of the project was to bring the 22-24 Magazine Street building back online with enhanced, modernized units and improved common spaces.
The initial design challenges of this project were to explore options for reducing the bedroom count per unit to 3 bedrooms, adding washer/dryers in-unit, upgrading the HVAC system to central air, and reconfiguring the floor plans to better meet today's demand for open living floor plans. DREAM also studied the feasibility of implementing energy-saving sustainability measures, including solar PVs, enhanced stormwater management, and improved building materials.
Key Features
MIT Student housing
Modernized apartment units
Improved common areas
Existing building renovation after fire damage
Architecture
Adaptive Reuse / Restoration
Bring an existing building – whatever its condition – into working order for a new or improved usage. May involve system upgrades, interior finishes, envelope repairs, reconfiguring the layout, or all of the above.
Architect of Record
The licensed professional with juristiction and ultimate responsiblity for the execution of a project.
Full Architectural Services
Soup to nuts:  from programming to project close-out.
Interiors
Interior Architecture & Design
From relocation of walls to materials, lighting, and furniture selection, interior architects and designers are on it!