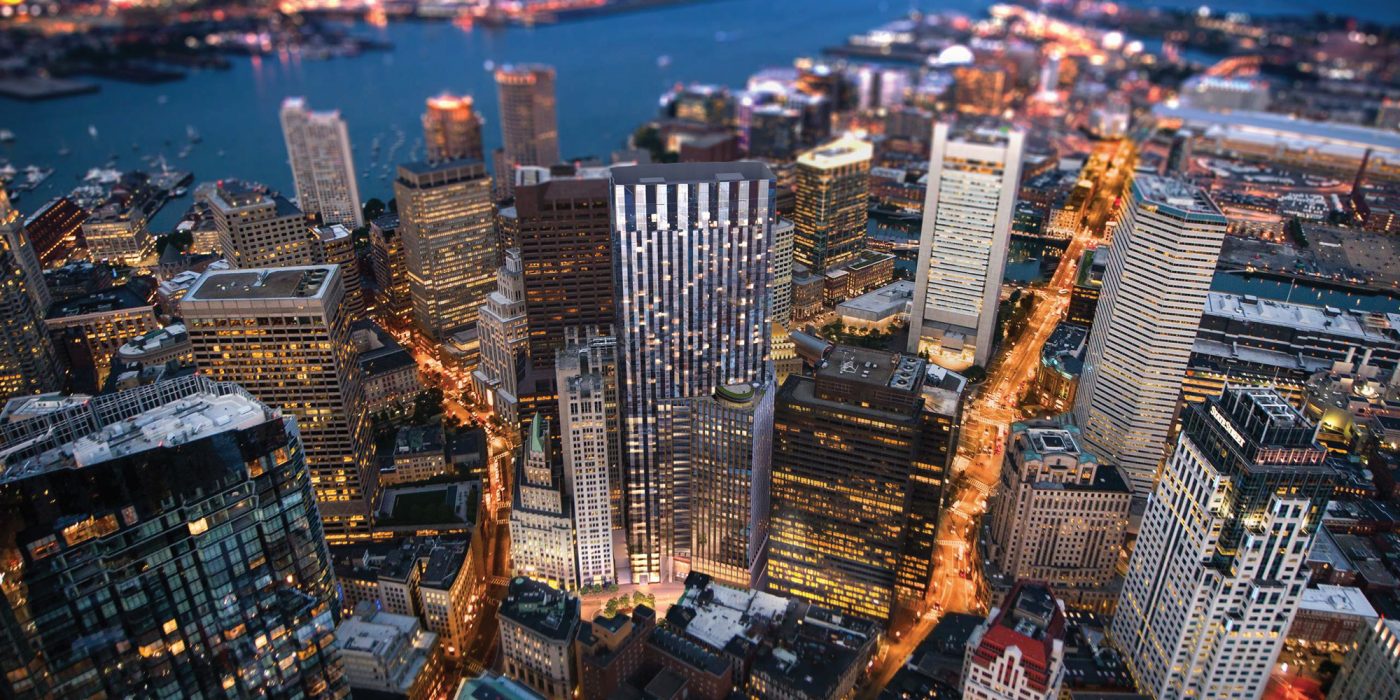 Project Overview
Winthrop Center will create a new 691-foot mixed-use tower in the heart of Boston's Financial District. Currently under construction, the project will revitalize the existing Winthrop Square and create a new year round destination that is truly a place for all of Boston. The program includes next generation office space with a strong focus on environmental responsibility. Residential units will offer the opportunity to live in a building that exemplifies environmentally conscious values and fosters an active urban lifestyle. The project includes four levels of underground parking.

A  multi-story "Great Hall" podium will sit at the base of the tower. The Hall will connect the site between Federal and Devonshire Streets, and will serve as an active pedestrian thoroughfare. Surrounded by publicly accessible meeting and restaurant/retail space, the Hall will host a wide range of educational, civic, performance, and cultural experiences that celebrates the diversity of the City's residents.
Key Features
Mixed-Use tower
Great Hall public podium
Passive House
Architecture collaboration
Winthrop Center will be the largest Passive House office project in the world. The building will achieve LEED Gold certification for its residential portion, LEED Platinum certification and WELL Gold certification. Through leading-edge envelope construction, Winthrop Center will reduce energy consumption by 65% of the Boston average.

MP Boston is the Developer, Handel Architects was the Project Architect and DREAM was the Collaborating Architect. DREAM's focus was on the design of the multi-story "Great Hall" that will sit at the base of the tower.
The voice DREAM brings to the public process is strong and effective. They are authentic and understand the local community and provide a perspective that goes beyond just the architecture of the building.
Kathleen C. MacNeil
Principal, MP Boston