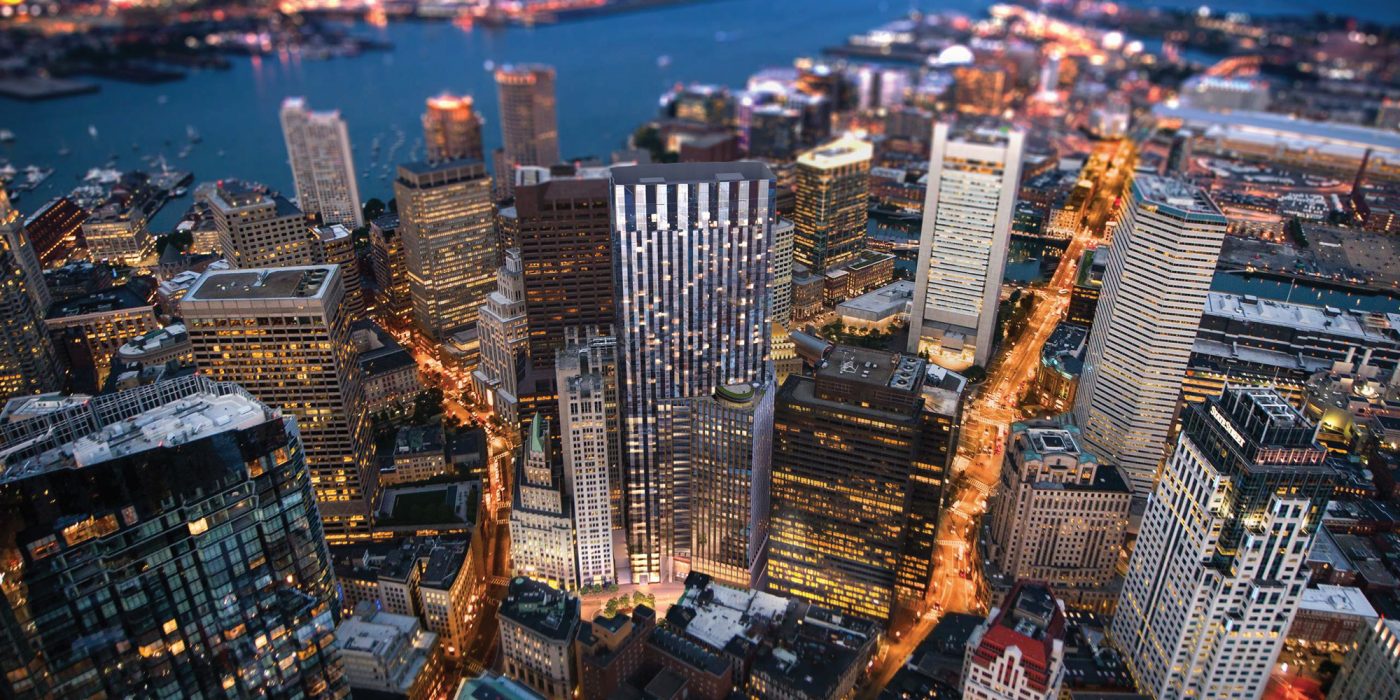 Project Overview
Winthrop Center will create a new 691-foot mixed-use tower in the heart of Boston's Financial District. Currently under construction, the project will revitalize the existing Winthrop Square and create a new year round destination that is truly a place for all of Boston.
The program includes 772,422 sf of office space and 387 residential units atop a multi-story "Great Hall" podium. The Hall will connect the site between Federal and Devonshire Streets, and will serve as a pedestrian thoroughfare. Surrounded by publicly accessible meetings space and restaurant/retail space, the Hall will feature a 350-person assembly space that will host a variety of educational, civic, performance, and cultural experiences. The project also includes four levels of underground parking for 500 vehicles. In collaboration with the Asian Community Development Corp, the development includes approximately 108,289 sf of affordable housing at the P-12C site.
Handel Architects is the Architect of Record on the project. DREAM Collaborative has been engaged as collaborating architect with a focus on the design of the Great Hall, as well as additional elements of project.
Key Features
Mixed-Use tower
Great Hall public podium
Underground parking
Architecture collaboration
Architecture
Conceptual Design
Early phase of the design process, in which the broad outlines of function and form are articulated through sketches and models.
Schematic Design
Schematic is where we figure out how the building will look and function. This phase involves precedent research, analysis including zoning and building code issues, space planning, and lots of sketching, modeling, and client meetings.
Design Development
Further development of design documents and coordination of the systems and specifications dimensionally in concert with the consultants drawings.
Construction Documents
Fully detailed documents and specifications used to establish a construction cost estimate, attain the building permit, and to guide the construction.
Team
Greg Minott
Managing Principal
Jillian Wiedenmayer
Project Architect
David Franck
Assistant Project Manager, Associate
Alysha Mason
Design Coordinator I
Wei Cheng
Design Coordinator I