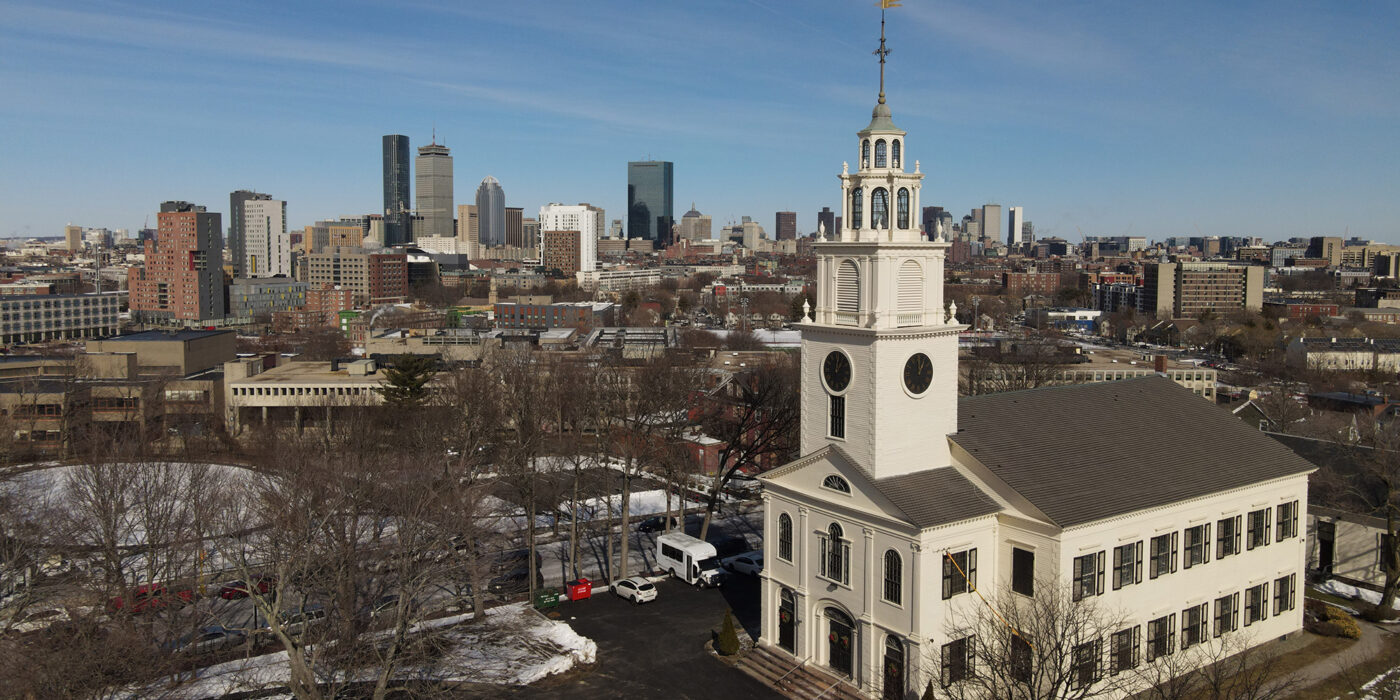 Project Overview
First Church in Roxbury, built in 1804, is the oldest surviving wood-frame meetinghouse in Boston and is the fifth Meetinghouse built on this site. First Church Roxbury's design is based on the meetinghouse at Newburyport, Massachusetts, constructed by master builder William Blaney. 
Throughout the 19th and early 20th century, First Church Roxbury prospered with an active congregation. However, in response to post-WWII challenges, the church evolved from a worshiping congregation to an urban ministry, providing social services to the underserved community of Roxbury, and a space and forum for addressing issues of social justice. As the largest gathering space in Roxbury, it has hosted civil rights leaders such as Martin Luther King Jr., John Lewis, and Mimi Jones.
DREAM Collaborative joined the Unitarian Universalist Urban Ministry and First Church Roxbury team with the goal of advancing current restoration and preservation as well as building for use as a community meeting and performing arts space. The building, currently under construction, will also address accessibility issues, allowing all members of the community to have access to the Meetinghouse.
Key Features
Historic Preservation
Adaptive Reuse
Community-oriented Programming
Public Space Integration
Accessibility and Code Solutions