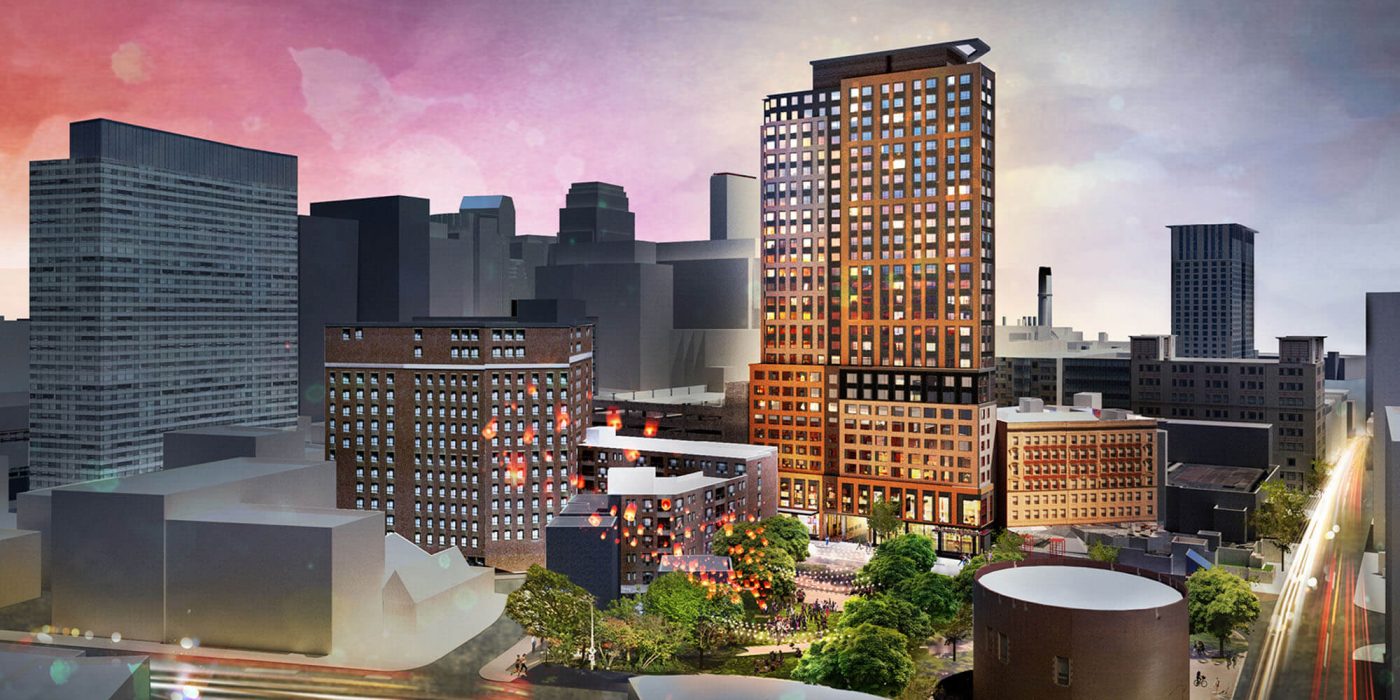 Project Overview
286-290 Tremont Street, known as Parcel 12C, is located in one of the densest sections of Boston, situated between a parking garage and The Doubletree Hotel. The Parcel sits at the convergence point of several neighborhoods, including Chinatown to the east, Bay Village to the west, and the Theater District to the north. 
The proposed project design consisted of a 350-foot-tall building of approximately 426,000 square feet. The program included a 100% income-restricted residential tower component with up to 168 affordable home ownership and rental housing units. The design also includes a hotel with up to 200 rooms, 340 off-street parking spaces, retail space, and approximately 8,000 square feet of community space which would serve as the Chinatown branch of the Boston Public Library.
DREAM Collaborative was engaged as the Architect for the Residential Program, including the housing units, amenity spaces, and lobby. Stantec was the Architect of Record on the project.
288 Tremont Street Partners is a collaborative entity of the Asian Community Development Corporation, Corcoran Jennison, Inc., MP Boston and Tufts Shared Services Inc.
Key Features
Affordable housing
LEED Silver Certified & Evaluating Passive House
Dense, urban design
Authentic Relationships
One of DREAM's strengths is our ability to make genuine connections with the many stakeholders involved in building projects. Our strong relationships with other design firms such as Stantec are based on trust and mutual respect. DREAM brings a fresh, diverse perspective to the design and community engagement on the P12C project in Chinatown while Stantec provides the client group with the confidence of a deep portfolio and large-firm resources. The project is stronger thanks to this symbiotic relationship.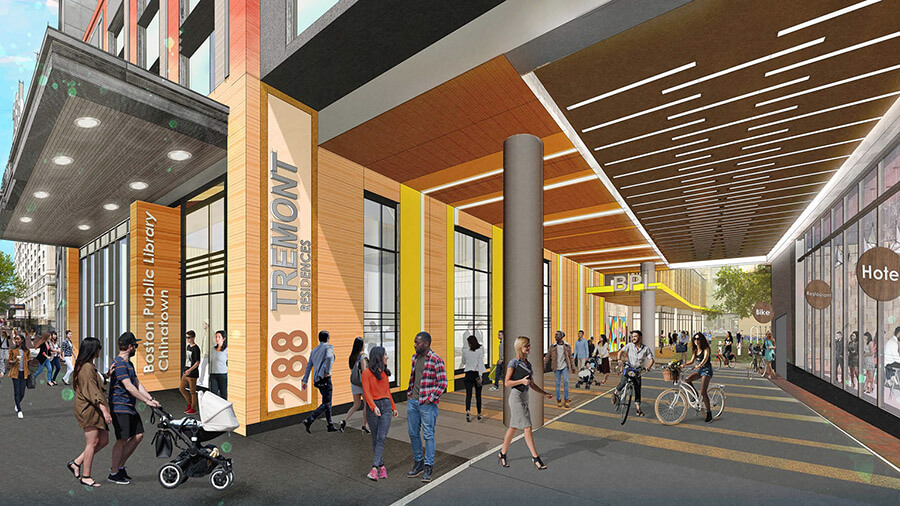 Architecture
Unit Design & Layout
Balancing efficiency and quality of life to create places people want to live within a well-functioning and safe configuration.
Interiors
Interior Architecture & Design
From relocation of walls to materials, lighting, and furniture selection, interior architects and designers are on it!
Programming / Space Planning
Identifying and developing all the uses needed within a project, determining space requirements for each use, and best arrangement of uses within a space.
Project Team
Greg Minott
Managing Principal
Sara Kudra
Director of Design
David Franck
Assistant Project Manager, Associate
Alysha Mason
Design Coordinator I