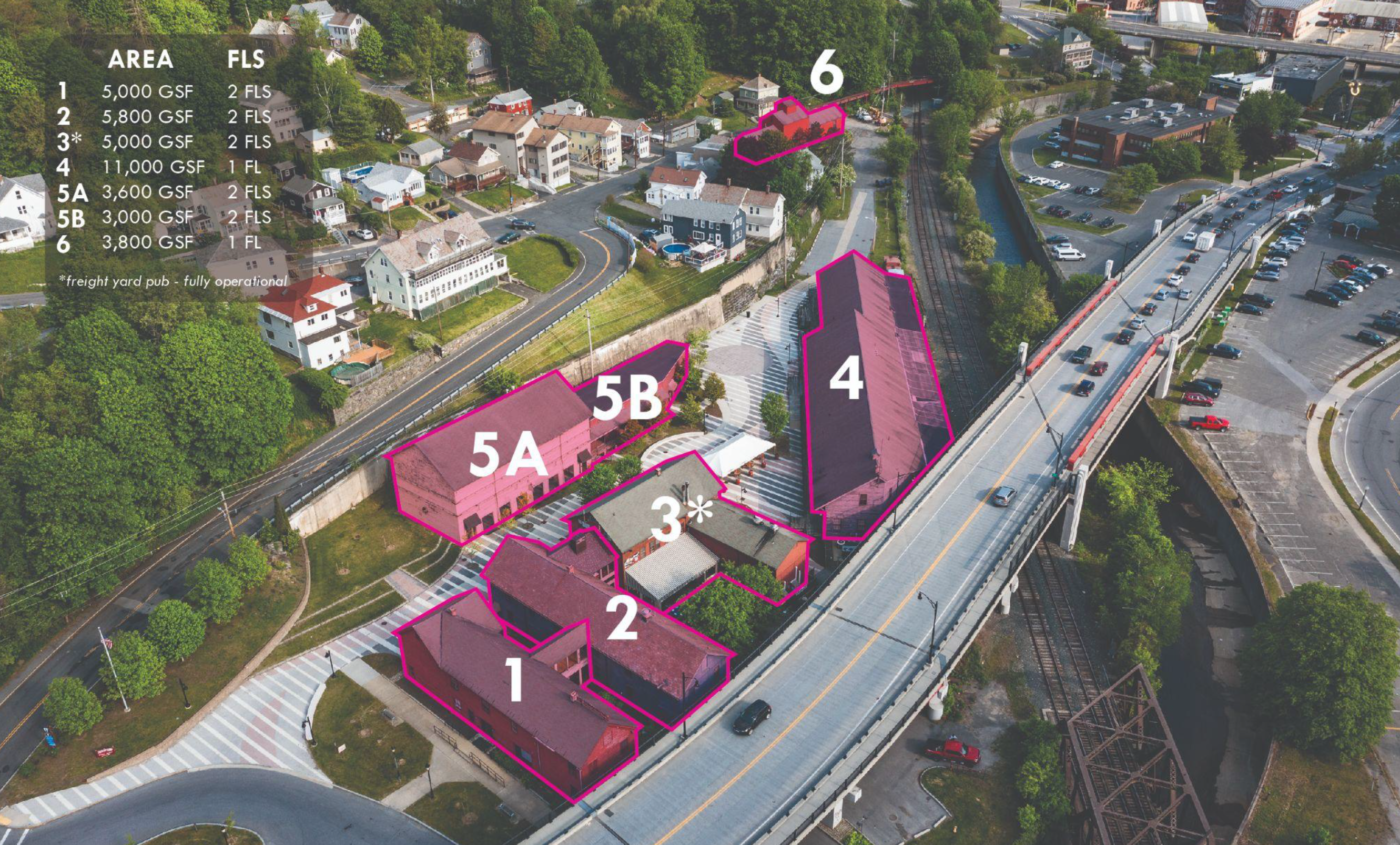 Project Overview
As a contracted house doctor consultant with MassDevelopment, DREAM Collaborative explored re-programming and activation opportunities for Heritage State Park in North Adams MA. In this strategic redevelopment plan, our team proposed a more organic approach to developing the former railyard through a three-phased sustainable growth pattern. We created minimum, medium and maximum intervention options for each of the six vacant buildings at the Park to preserve their historic nature and to better divide and manage redevelopment.
DREAM's goal was to provide planning options to better connect the site to its community. With its proximity to attractions such as MASS MoCA and local hiking and biking trails, Heritage State Park can extend the arts culture of the area. Local artisan, vendor and studio spaces will be provided with future opportunities planned for retail, offices, restaurants, a daycare, café, brewery, fitness and co-working spaces. Our team also identified outdoor programming solutions for greater landscape and plaza activation including marathon integration, outdoor yoga and farmer's markets. With prominent visability from pedestrian and transit spaces, our plan calls for enhanced landscaping to provide a welcoming green space, greater vegetation and planters, as well as a plaza canopy.
Through restoration and reuse, DREAM created a strategic plan for the Heritage State Park in North Adams that both preserves the existing buildings and activates the site to provide a new destination with a focus on arts and culture integration.
Key Features
Strategic Redevelopment Plan
Sustainable Growth Development
Arts & Community-focused Programming
Activation Opportunities