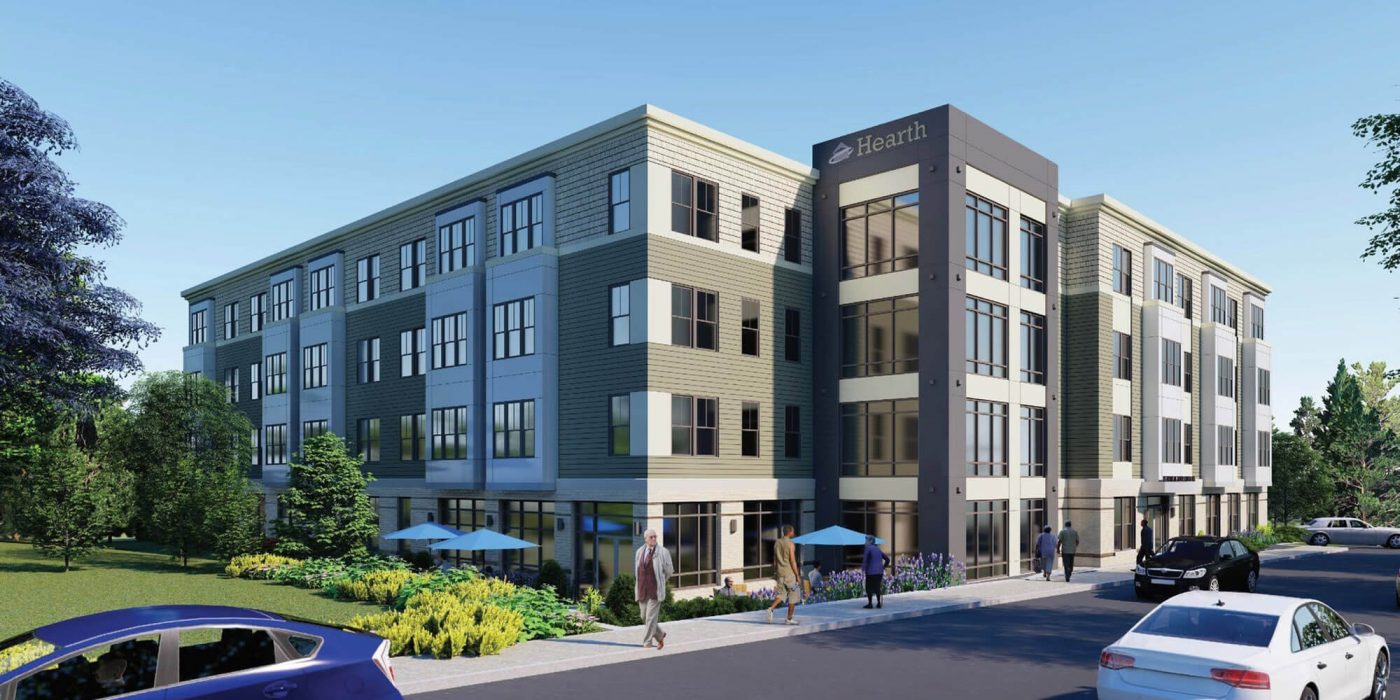 Project Overview
Hearth Inc. is one of Boston's foremost operators of affordable supportive housing for at-risk elders. The City of Boston designated Hearth Inc. as the developer of 16 Ronald Street (former home to the Ronald Gibson School), which is located just steps from the MBTA Fairmont/Indigo Commuter Rail line. 
The senior housing development is a 49,000sf four-level wood frame construction building that will be known as Hearth at Four Corners and will provide 52 affordable, one-bedroom apartments and 2 studio apartments with an array of amenities and resident services designed to enable Boston's elders to maintain an independent lifestyle as they age in place. The building is designed to meet LEED standards.
Key Features
Article 80 Small Projects (complete)
Affordable rental housing
Cost effective unit design
Designed to meet LEED standards
BPDA land use approval process
Pre-Design
Permitting Support
Documentation and additional services that contribute to timely permitting approvals by various pubic agencies.
Architecture
Unit Design & Layout
Balancing efficiency and quality of life to create places people want to live within a well-functioning and safe configuration.
Conceptual Design
Early phase of the design process, in which the broad outlines of function and form are articulated through sketches and models.
Schematic Design
Schematic is where we figure out how the building will look and function. This phase involves precedent research, analysis including zoning and building code issues, space planning, and lots of sketching, modeling, and client meetings.
Sustainability
Integrated Sustainable Design
Every project presents sustainable design opportunities. Even if a project will not pursue any certification, there are always  opportunities for sustainability within the design process and material and systems selection. Our goal is always to create healthy, energy efficient buildings and interior spaces.