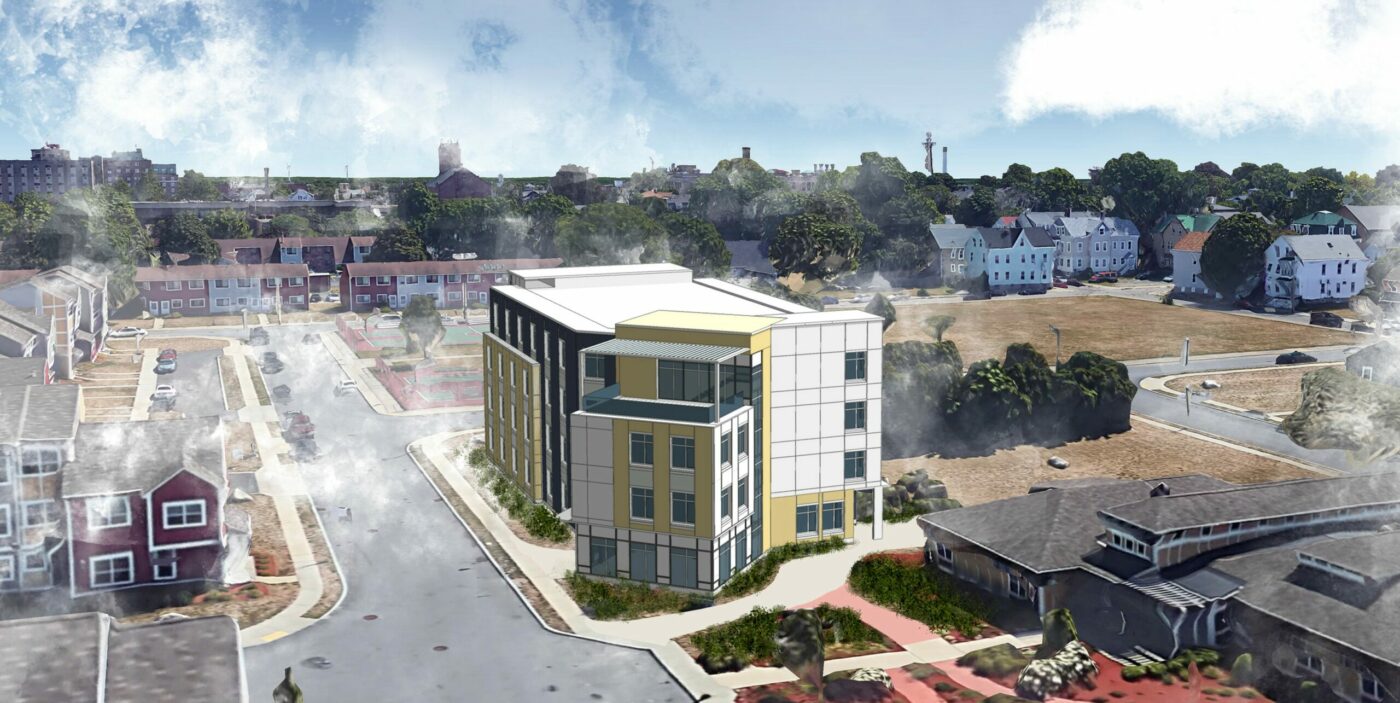 Project Overview
DREAM Collaborative is currently providing full architectural design services for Temple Landing II in New Bedford, MA. Located adjacent to the existing Temple Landing affordable housing development, the building will create a new 27-unit, age and income restricted residence. Designed to create a safe and comfortable environment for community members, Temple Landing II will allow residents to extend their independence and lead a healthy life-style.
Through close collaboration with Preservation of Affordable Housing (POAH), the four-story, wood-framed building is carefully designed to contextually weave itself into the surrounding community. Shifting the depth of units in the plan creates relief along the street to reflect the scale of the adjacent buildings with a prominent, welcoming entrance.
Of the 27 units, two will two-bedroom units and the remaining will be one-bedrooms. The design and finishes of the units aim to provide greater dignity and quality of life than is typically found in affordable project types. An active lifestyle is encouraged through accessible amenities including a community garden. The project is in close proximity to public transit and the downtown district.
Material selections for the project aim to create a rich and human scale structure. The design utilizes high-quality materials such as fiber cement clapboard and architectural paneling, with vertical board and batten highlights. The windows will be energy efficient and have a tight seal for sound mitigation, and the project will be well insulated to complement New Bedford's goals to be a nationwide leader in sustainability.
Key Features
Affordable Senior Housing
Accessible Amenities
Sustainable & Contextual Design
"DREAM struck a perfect balance in creating a design which is modern and highly efficient while harmonizing with the aesthetic and scale of the surrounding community."